Published on
September 12, 2014
Category
News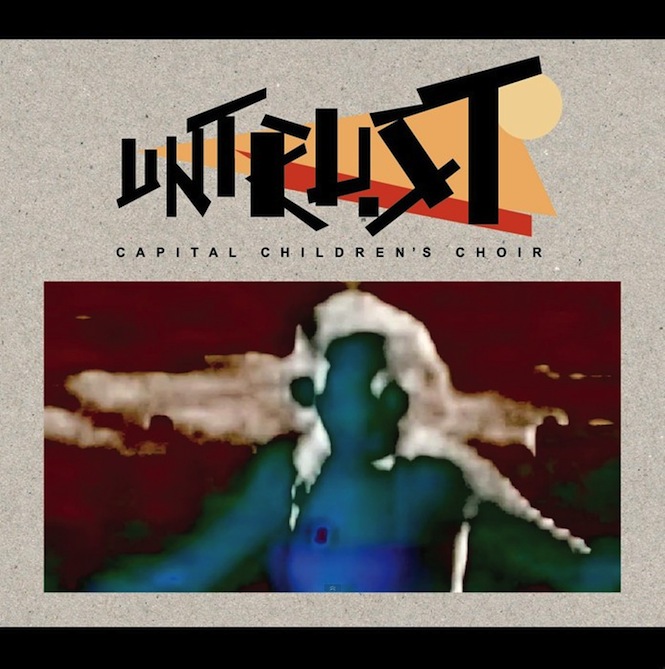 Capital Children's Choir's have their unique interpretations of Crystal Castles, Florence & The Machine and Spiritualized packaged and remixed by notorious artist and producer Dinos Chapman on their debut EP Untrust.
Capital Children's Choir are without doubt the only kids choral outfit to have clocked close to three million views on Youtube. Filmed and recorded at Abbey Road Studios, these precocious youngsters have made a name for themselves with haunting a capella cover versions of 'Untrust Us' by Crystal Castles), 'So Long You Pretty Thing' by Spiritualized and 'Shake It Out' by Florence + the Machine that defy categorisation, being both angelic and unsettling in equal measure.
Now, with their trio of recordings set to be released on vinyl for the first time, The Vinyl Factory has added another ingredient into the mix, enlisting the equally defiant visual artist and producer Dinos Chapman to design the sleeve and contribute a warped and distinctly antithetical remix of the choir's Crystal Castle's cover. The irony of the nature of the collaboration is certainly not lost given The Chapman Brothers' brushes with controversy in the past, with a children's rights group recently branding their sculpture depicting two adolescent girls as "paedo-pornographic".
Unleashed on 'Untrust Us' – the choir's most successful recording to date with more than one million views alone – Chapman's 12-minute remix magnifies the contrast between these most unlikely of collaborators, the choir having brushed shoulders with everyone from Pope Benedict to the Spice Girls in recent years.
Capital Children's Choir – Untrust will be released by The Vinyl Factory on 6th October as double heavyweight vinyl and a limited edition of 100 copies featuring Dinos Chapman art print, bespoke screen printed cloth-bound card case with exclusive artwork, signed and numbered by the artist. Click here to pre-order the gatefold 12″ vinyl – more news on the limited edition soon.
Listen to 'Untrust Us' below.