Published on
December 8, 2017
Category
News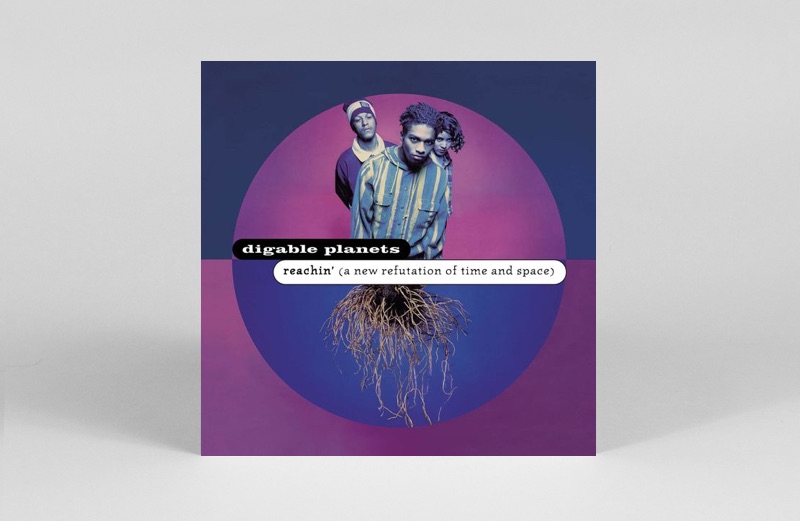 A 25th anniversary edition for the jazzy hip-hop trio's breakthrough.
Digable Planet's 1993 debut album Reachin' (A New Refutation of Time and Space) is set to be reisused on vinyl for the first time courtesy of Modern Classics Recordings, via Light In The Attic on 23rd February 2018.
Read more: How gospel is reborn in hip-hop's search for the spiritual
Best known for their absolutely iconic Blowout Comb, the Brooklyn unit broke onto the scene a year earlier with what the label rightly calls "a titanically chill expression of Black bohemia loaded with jazz idiom and a subversive Marxist bent".
Here Ishmael "Butterfly" Butler, Mary Anne "Ladybug Mecca" Vieira, and Craig "Doodlebug" Irving drew from Butler's jazzbo father, the Black Panthers, Jose Luis-Borges, the Last Poets, and Jimi Hendrix, positing an updated afro-futurist aesthetic that had consumed all which came before and forged a new theory of 'universal beats'.
Never reissued on vinyl, and with original pressings demanding big sums on Discogs, Modern Classics have expanded the single LP into a double disc offering, featuring liner notes by Larry Mizell Jr. and an interview with Butler.
Pre-order yours here ahead of the 23rd Feb street date and remind yourself of the album's mega hit 'Rebirth of Slick (Cool Like Dat)' below:
Tracklist:
01. It's Good To Be Here
02. Pacifics
03. Where I'm From
04. What Cool Breezes Do
05. Time & Space (A New Refutation Of)
06. Rebirth Of Slick (Cool Like That)
07. Last Of The Spiddyocks
08. Jimmi Diggin' Cats
09. La Femme Fétal
10. Escapsim (Gettin' Free)
11. Appointment At The Fat Clinic
12. Nickel Bags
13. Swoon Units
14 Examination Of What