Published on
November 14, 2017
Category
Features
In seven stirring minutes, Arthur Jafa's Love Is The Message, The Message Is Death installation makes implicit the thread that ties the spiritual life of Black America with music, creativity, brilliance, and suffering. Just as belief can help struggling people survive, so the Kanye West-soundtracked work – housed in a revival tent on the roof at Store Studios – lends hope and potency to the collaged images of contemporary America.
But hip-hop's relationship with gospel is more complex and non-linear than it is with its forebears in jazz, funk or R&B. To coincide with the exhibition, Nate Patrin looks beyond the samples to seek out 10 hip-hop records that draw on gospel music to help tell their stories.
Like all forms of music, hip-hop comes from a cumulative, collective experience of the music that came before it, inspired by formative experiences and personal connections. It's just that as a style reinterprets pre-existing work so heavily, collective experience is more directly referential and easily traced, to the point where simply evoking a specific style or artist in your work can stand out as an autobiographical or communal detail in itself.
As an expression of Black American pop music, its origins stood in much the same territory – funk, R&B, disco, and jazz made up the lion's share of early hip-hop DNA, with strains of techno, reggae, dancehall, and Latin music filtering in through other communities. But gospel, one of the oldest and most revered forms of the diaspora, was at best a rare undercurrent, and at worst, completely at odds with hip-hop.
In 1993, an infamous demonstration led by Reverend Calvin O. Butts III of Harlem's Abyssinian Baptist Church was dedicated to driving a steamroller over a pile of rap records laid out in the street, a protest against the genre's vulgarity that Butts only canceled at the last minute. He pointed towards a possible route for reconciliation: "If the rappers think that they can raise the standards of their music and unite with our community for our redemption, then we are willing to hear and willing to work," he addressed the assembled crowd of congregants and counter-protesters.
But despite hip-hop's reputation, especially in the early '90s, for celebration of base impulses and violence, the conscience of your average MC – even the most hardened street rapper – had at least some philosophical and theological weight somewhere behind it, a spark somewhere deep in there that drove long-familiar expressions of joy, sorrow, and anger. When those expressions became more directly connected to the gospel tradition, especially in recent years, the clarity of those direct personal ties became crucial components of hip-hop. Here are ten notable examples.
---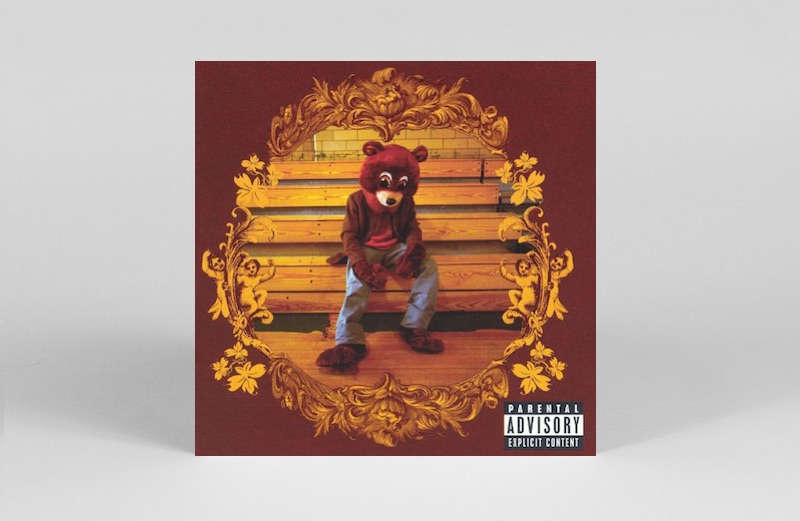 Kanye West
'Jesus Walks' from The College Dropout
(Roc-A-fella Records, 2004)
Yeezy wasn't the first hip-hop artist to mainstream the potential of gospel-inflected rap, (there's been a long tradition of Christian rap from DC Talk to Lecrae that held that possibility for their own niche audiences), but he was definitely a catalyst for something. 'Jesus Walks' was the earliest high-profile sign of Kanye's spiritual roots and the way they fuelled his frustration and righteousness (self and otherwise), a masterful chop/loop/layering of the ARC Choir's 1997 acapella recording of 'Walk With Me' that merged the contemplative and the energetic to pop-hit effect.
Emotionally complex from the get-go, it incorporates snatches of Curtis Mayfield's voice from, of all sources, '(Don't Worry) If There's a Hell Below, We're All Going to Go' – heightening the role of religion as a talisman against a danger of one's own making; foregoing both theological debates and evangelism ('I ain't here to argue about his facial features/Or here to convert atheists into believers') to focus on the way belief helps struggling people survive.
All told, it's a lot more embattled and reflective than its gospel origins might seem to the layman. But the underlying message, of an industry and a culture quicker to recognize hip-hop as a materialistic force than a spiritual one, is a recognizable theme that's been central to Kanye's inner turmoil for the dozen years between this track and cuts like 'Father Stretch My Hands'.
---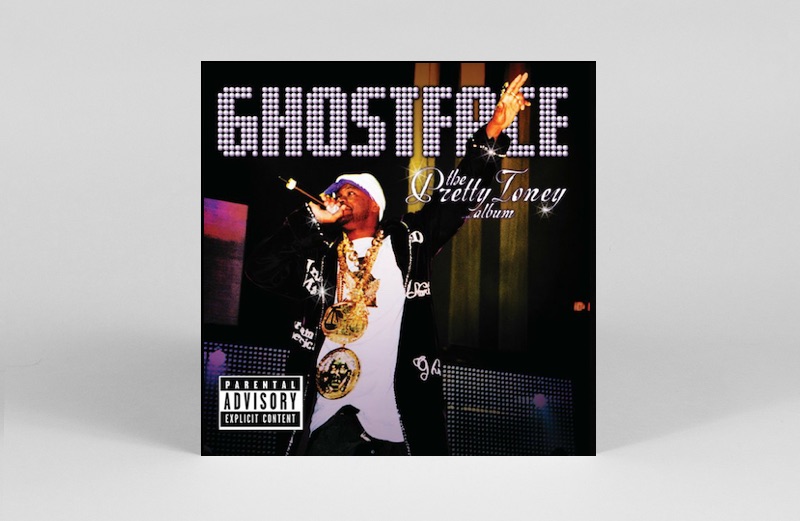 Ghostface Killah
'Metal Lungies' from The Pretty Toney Album
(Def Jam Recordings, 2004)
Gospel's ties with activism and civil rights are well-documented, and one of those documents – the liner notes to the 1970 SCLC Operation Breadbasket Orchestra and Choir LP On the Case – tracks that tradition through the history of Black culture as a way of documenting the lives and times of everyone who sang through it. "Just as the slaves used music as a kind of secret code of communication," wrote Ralph David Abernathy, president of the Southern Christian Leadership Conference and successor to Martin Luther King, Jr., "Black people today use music in our Freedom Movement as a rallying cry, as a means of sustaining confidence, and even as a weapon to show our solidarity and determination."
One of those weapons, the armada of horns let loose at the beginning of the band's version of 'Nobody Knows the Trouble I've Seen', was reshaped by No I.D. and put in the hands of Ghostface Killah, who teamed up with Styles P and Sheek Louch to bring a different kind of trouble and sorrow on The Pretty Toney Album highlight 'Metal Lungies'. For the most part, the connection between the old spiritual and the new threat is tenuous – Ghost's murder-warning verse ends on a reference to "Pastor Freddy ain't fuckin' around" is the only overt religious reference on the track – but something about the whole enterprise feels almost funereal, deeply embedded background vocals mourning whoever got on the bad end of these spit bullets.
---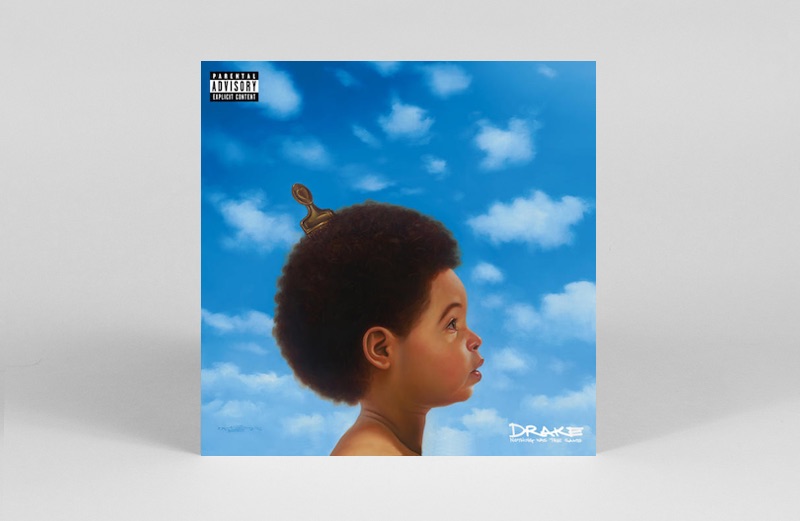 Drake
'Furthest Thing' from Nothing Was The Same
(Cash Money Records, 2013)
Drake has his own brush with gospel in this track from Nothing Was the Same, not just in the production, but the lyrics, where his ruminative ambivalence and regret shift drastically towards defiant triumph, to the point where he's given the beat the honour of soundtracking his funeral.
A Jake One/Noah "40" Shebib" co-production that added some spiritual gravitas to one of his numerous peak-fame existential crises, the original sample source – a recording of 'Hold On, for We're Going Home' by the Corinthian Temple Cogic Choir – is replayed and rebuilt to capture that same feeling in a more abstract sense, a choir that could be a dozen singers or hundreds depending on just how much you want to push things.
---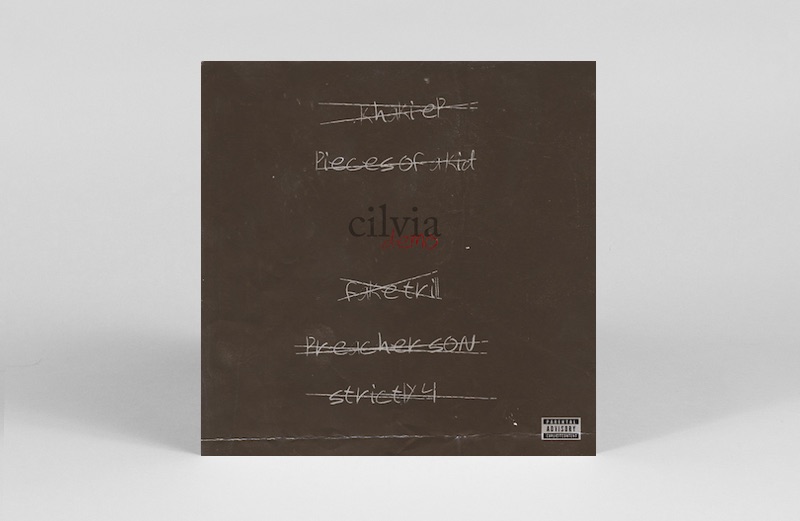 Isaiah Rashad
'Heavenly Father' from Cilvia Demo
(Top Dawg Enterntainment, 2014)
Agnosticism has many forms, and when SZA sings the hook to this cut from TDE's post-Kendrick phenom Isaiah Rashad – "Heavenly Father, why are you so far away?" – it's clear that God isn't the only guiding light Rashad's been missing.
Laid out somewhere between a church confessional and a familial cry for help, 'Heavenly Father' is laced by producer D. Sanders with a deliberately ironic, incongruous usage of the 1974 Crowns of Glory track 'Lord Hold Me In Your Arms' where their simple plea of "If I should die before I wake/I pray to the Lord my soul to take" is reworked to soundtrack the thoughts of someone who worries an absent father won't be there to keep him from taking his own life while he's still awake.
In the end, if his father won't be there for him, he'll always have his community of friends to keep him going – a personal microcosm of the church's role, in that even if we can't see God manifest in front of us, the people who believe in God's works can still help us through the hard times.
---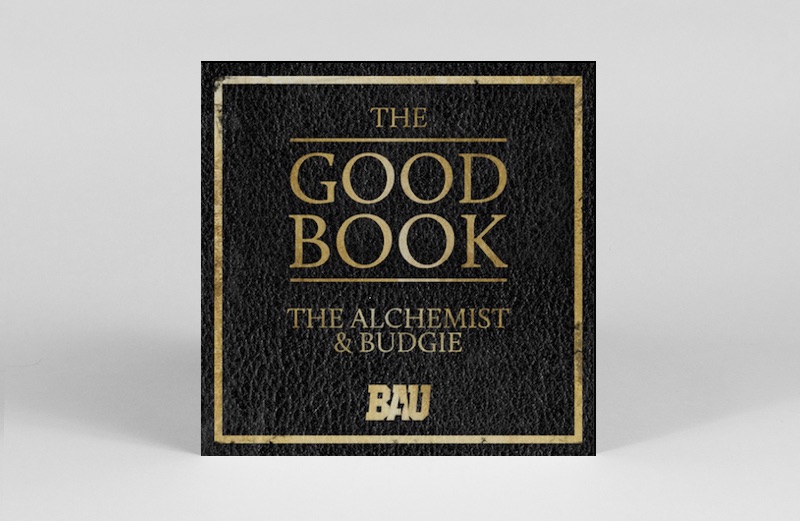 The Alchemist & Budgie
The Good Book
(Business As Usual, 2014)
Gospel music often leans towards the New Testament's potential for redemption, but the stories of defiance and vengeance that come with classic hardcore hip-hop usually has a more Old Testament wrath to it, with a bit of gangster Catholicism lacing its post-Godfather influence as a bonus.
UK gospel crate digger Budgie teamed up with Jewish born-and-raised MC/beatmaker Alchemist for a two-volumes-and-counting mixtape series called The Good Book, all built off a gospel-sourced slate of beats that hit with righteous fury. The pull between sin and salvation comes across the most strikingly on the rap tracks; the Prodigy/Roc Marciano showcase 'In Heaven's Home' being one of the most thoroughly sacred-meets-profane highlights in the whole series. But the beats Alchemist and Budgie infuse with cut-up samples of sermons, whether fire and brimstone warnings or paeans to the power of belief, take you straight to Sunday school.
---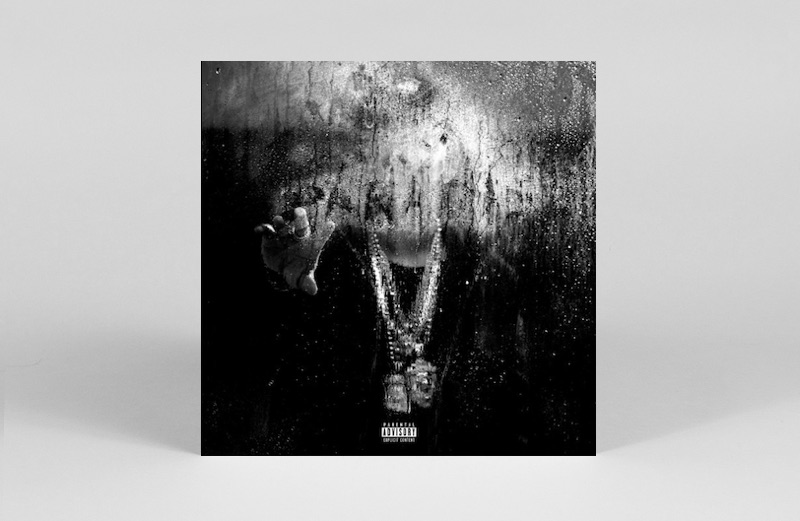 Big Sean ft. E-40
'I Don't Fuck With You' from Dark Sky Paradise
(Def Jam Recordings, 2014)
Los Angeles-born D.J. Rogers got his start in the church, working with the "King of Gospel Music" Reverend James Cleveland when he was younger, so even when he took a path into secular music in the '70s the sound of his upbringing is loud and clear. That's especially distinct in his album-closing 'Say You Love Me, One More Time,' from 1976's On the Road Again – a short but stirring reprise of his earlier name-making hit romantic ballad 'Say You Love Me'.
Once he returned to gospel, he'd incorporate that hit into his repertoire with a preface about how its meaning could change from secular to religious – "if you could love a woman, you could love [God]" – which makes its use as an intermittent choir drop in the otherwise largely digital DJ Mustard/Kanye West coproduction uniquely startling. Big Sean's single is as stark a rejection of love as you could think of in a rap track, which only makes that gospel choir drop that much more bitter, a ray of light through the venetian blinds that the halfway-hyphy beat quickly closes out.
---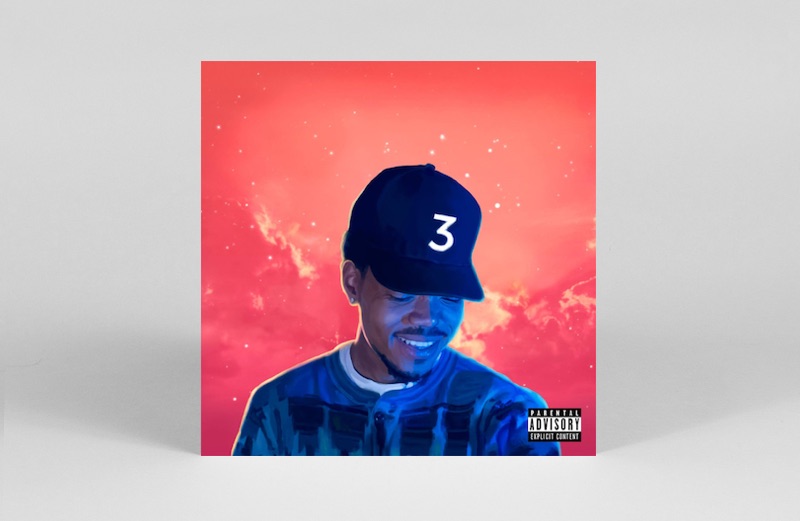 Chance the Rapper
Coloring Book
(Self-released, 2016)
'Ultralight Beam' wasn't just another reckoning with the gospel for Kanye, it was an opportunity for Chance the Rapper to position his gratitude and positivity and resilience as an artist as a product of the church ('Know what God said when he made the first rainbow/Just throw this at the end if I'm too late for the intro').
His mixtape Coloring Book dropped soon afterwards, and its invocation of praise in Chance's lyrics and appearances by guests like contemporary gospel icon Kirk Franklin solidified it as mainstream hip-hop's most heartfelt and consistent reckoning with religion. It's the struggle for righteousness that makes him sound the most triumphant: on 'Blessings' he compares it to a sports highlight, "Hit Jericho with a buzzer-beater to end a quarter/Watch brick and mortar fall like dripping water," then brings a whole crew's worth of disciples to spread that wealth to the masses in the reprise ("I speak of wondrous unfamiliar lessons from childhood/Make you remember how to smile good").
Like 'Jesus Walks' stretched to album-length, Coloring Book is less a didactic sermon than an invocation of strength from something greater than oneself, and a continuous shout-out to that greatness for a life and an artistic career worthy of gratitude.
---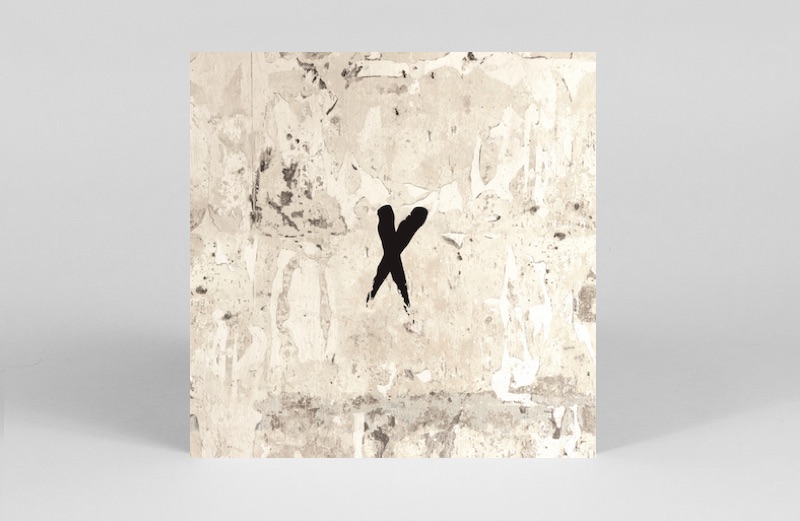 NxWorries
'Best One' from Yes Lawd!
(Stones Throw, 2016)
Yes Lawd!, Anderson .Paak's team-p with producer Knxwledge, wafts through misty-windowed time and space like so many other Stones Throw releases: bleary-eyed yet somehow focused, a past reckoning with the present that's both aged its finest material and made it cross generational divides.
Knxwledge is up there with Madlib and Dilla in terms of finding all the ideal angles to bring out the more vivid fragments of broken-up sound, and in his hands the Thomas Whitfield Company's 1979 recording of 'Lord You're My Everything' is turned into a woozy kaleidoscope of harmony. (Like artists generations before him, Knx grew up with the church as his first and main immersion into making music as a youth.)
In a familiar inversion of religious-to-secular, .Paak redirects the subject of praise music from the creator to another who helped him when he was down – a woman he loves, and who loves him "like you know I could be leaving in a moment's notice" – reinforcing the idea that love for the divine is a powerful parallel and a precedent to love for the earthly.
---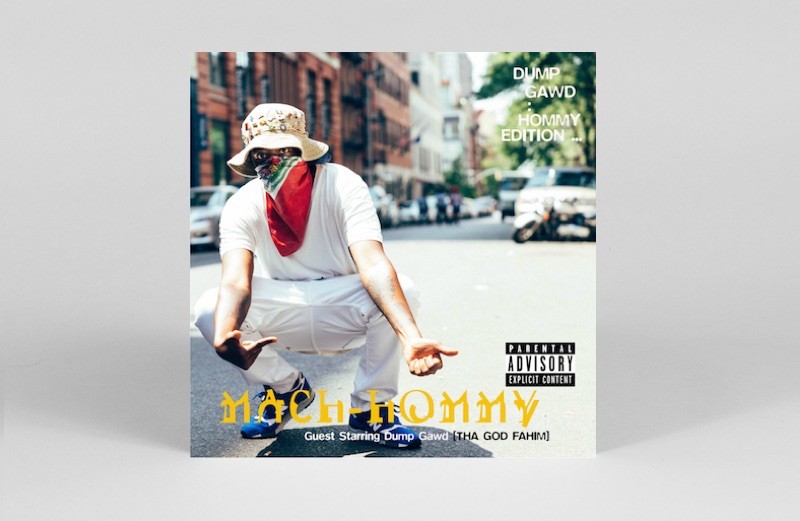 Mach Hommy
'So Much More'
(Self-released, 2017)
Sometimes, a single producer can unearth an album they can mine almost endlessly because it clicks that well, something Alchemist found out when he put the needle to The Fountain of Life Joy Choir's self-titled 1977 private press LP out of Chicago.
Along with two cuts off Volume 2 of The Good Book series – the triumphant Action Bronson/Big Body Bes feature 'Brother Jedidiah', and grimy, dubbed-out Big Twins showcase 'Find A Way' – Alc completed a holy trinity for 2017 with 'So Much More', a banger featuring fast-rising MC Mach Hommy that turns 'More Like Jesus' from a call to divinity into a celebration of untouchability. That it's all over a groove manipulated to make gospel soul sound almost pornographically hedonistic is blasphemy of the highest calibre.
---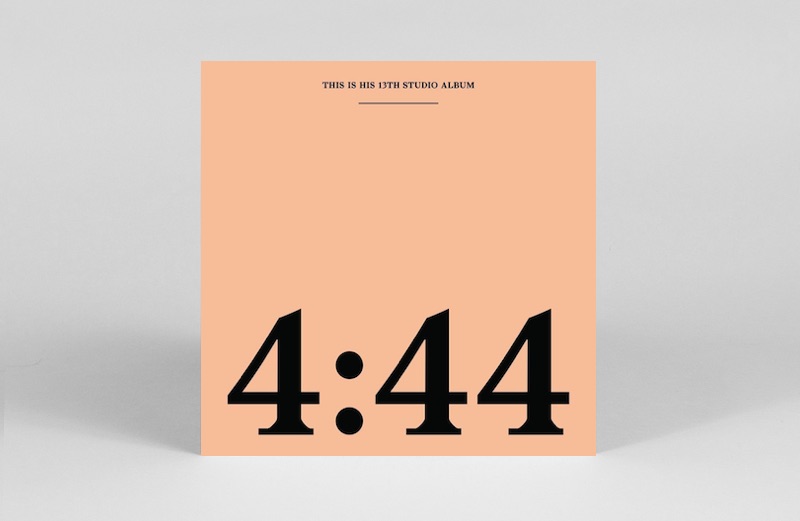 Jay-Z
'Family Feud' from 4:44
(Roc Nation, 2017)
Thirteen years after one of his own beats turned gospel into a clap-back anthem for Ghostface, another No I.D. production backed up one of rap's biggest icons searching for communal hip-hop unity. 'Family Feud' is Jay-Z in an elder statesman role as peacemaker, reflecting on the tribulations of his own domestic life he's managed to ride out through the hard times ("I told my wife the spiritual shit really work"), and hoping for a chance to apply that same reconciliation to rap's generation gap hoping that the wealth will finally be spread ("What's better than one billionaire? Two"). No I.D.'s sampling and interpolation of the legendary Clark Sisters' 'Ha Ya (Eternal Life)' is a slick move, especially when he blends in Beyoncé's voice into the original choir.
Arthur Jafa's Love Is The Message, The Message Is Death is open daily (except Mondays) at Store Studios, 180 The Strand, London until 10th December. Click here for more information on how to visit.
Illustration by Vickie Amiralis.