Published on
July 5, 2016
Category
News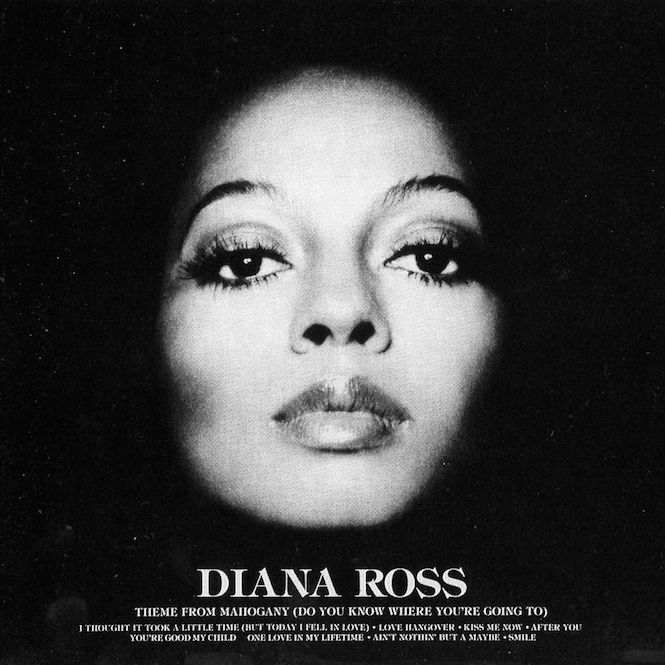 Ross at her peak.
Marking 40 years since its original Motown release in 1976, UMe will treat Diana Ross's self-titled album to a fresh pressing. The release marks the album's first ever vinyl reissue, following a 2012 two-CD expanded set on the Hip-o-Select/Motown label.
Diana Ross was her second self-titled LP – the first was her 1970 debut album – and marked the soultress' return to the top. Ross had spent the years prior on Mahogany, her second film, and it was the theme to this movie that became Diana's third solo chart-topper. She then trumped that with 'Love Hangover', an even bigger #1 hit which proved to be her entry into the disco market. 'I Thought it Took a Little Time' and 'One Love in My Lifetime' were also hit singles from the LP.
The close-up cover art (seen abive) was shot by fashion photographer Victor Skrebneski, an image that sets the album apart from Ross' debut which featured a full-body shot by Harry Langdon.
Due on 15 July, find the tracklist below. Watch Ross perform 'Love Hangover' live at Caesars Palace in Las Vegas September:
Tracklist
Side One
1."Theme from Mahogany (Do You Know Where You're Going To)"
2. "I Thought It Took A Little Time (But Today I Fell in Love)"
3. "Love Hangover"
4. "Kiss Me Now"
Side Two
1. "You're Good My Child"
2. "One Love In My Lifetime"
3. "Ain't Nothin' But A Maybe"
4. "After You"
5. "Smile"