Published on
August 6, 2013
Category
News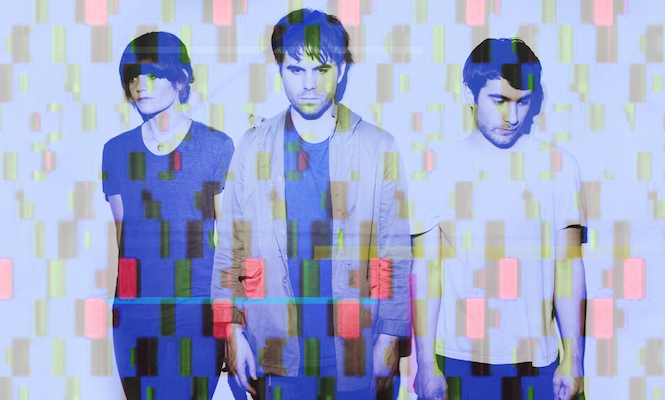 Self-titled debut gets vinyl edition following June release.
It was all the way back in 2012 when DFA released the first single from the post-industrial outfit's new album on vinyl. "Two Different Ways" was limited to just 100 copies and sold out quicker than you can say "Nik Colk Void". Not like its been a long time coming, DFA have finally announced they will be releasing the whole ten-track suite on vinyl, albeit not in such scant quantities.
Order direct from DFA however and you get an US-exclusive pink jacket that features a diecut Factory Floor logo, which will house a limited edition 'light-pink' vinyl. As if that wasn't enough, early birds will also get one of just 100 1.5″ pink enamel Factory Floor logo badges. [via Limited Press]
Pre-order here.
Factory Floor's Nik Colk Void has also been involved in two remix projects with The Vinyl Factory in recent months, working first with Haroon Mirza's /o/o/o/o/ series, followed by a remix for Tim Burgess, released exclusively by The Vinyl Factory for the Independent Label Market to raise money for Oxfam's Syria appeal.
You can also watch DFA co-founder James Murphy discuss his new vinyl-only soundsystem "Despacio" with 2ManysDJs here.