Published on
January 15, 2020
Category
News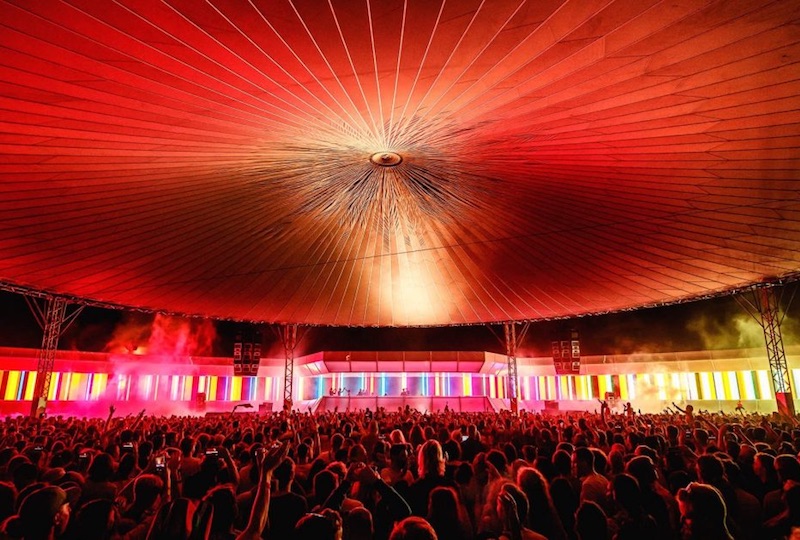 With Seun Kuti & Egypt 80 ft. Yasiin Bey, Helena Hauff, Phillip Glass, Channel One, Sherelle and more.
Dekmantel Festival has announced the lineup for its 8th edition, taking place in Amsterdam Wednesday 29th July through Sunday 2nd August 2020.
Read more: Our favourite sets from Dekmantel 2019
Its opening events, held across the city on Wednesday and Thursday, feature concerts, talks, screenings and sets by artists including Phillip Glass, Kelly Lee Owens, objectblue, Violet and Arp Frique.
The following three days in Amsterdam Bos forest feature DJs and artists including Channel One sound system, Josey Rebelle, Helena Hauff, Seun Kuti & Egypt 80 featuring Yasiin Bey, Sherelle, Altin Gün, Floating Points and more.
Head here for more info, and check out the full list below.
---
Dekmantel 2020 Line-up
33EMYBW (live)
808 State (live)
Air Max '97 (live)
Altın Gün
Animistic Beliefs (live) Antal
Anthony Rother Aquarian
Arp Frique presents Improvised Suites For Analog Machines
Aurora Halal (live)
Bambounou
Barker (live)
Batu
BEA1991
Beta Librae
Blanck Mass
Bufiman (live)
Caio T
Call Super
Carrot Green & Trepanado
Casper Tielrooij & Tako
Channel One
Clark
Crevette Records DJs
Damien Dubrovnik
David Vunk
dBridge presents Black Electric (live)
Deadbeat & Tikiman
Dimi Angélis
DJ EZ
DJ Harvey
DJ Marfox
DJ Stingray
DjRUM
Eartheater
Elena Sizova
Errortica
Floating Points (live)
Freedom Engine (live)
Front 242
Gesloten Cirkel (live)
Giant Swan (live)
Goat (JP)
Helena Hauff
Herrensauna XXL ft. SPFDJ, CEM, Héctor Oaks & MCMLXXXV
Hunee (UFO set)
Hyph11E
Identified Patient
Interstellar Funk
Jameszoo's Blind Group
Jamie Tiller
Jane Fitz
Jasmín
JASSS & Low Jack
Jensen Interceptor
Job Sifre
Josey Rebelle
Juliana Huxtable
Julianna
Karenn (live)
Kate NV
KOKOROKO
Laurel Halo (live & dj)
Lauren Hansom
Lawrence Le Doux
Lee Gamble
Loraine James
Machine Woman (live)
mad miran
Mark Fell
Miss Djax
Moon Duo present The Lightship
Nazira
Nicky Siano
Nihiloxica
Nurse With Wound
object blue (live)
Objekt (dj)
Objekt & Ezra Miller (live)
Oceanic
OKO DJ
OMOLOKO
Parrish Smith
Peaking Lights (live)
Penny Penny
Phase Fatale & REKA
Philip Glass & Rob Malasch present The Photographer
Phillip Jondo & DJ Plead
Randomer & Matrixxman
re:ni
Relmer International (live)
RHR
Robert Hood (live)
Roza Terenzi
rRoxymore
Seun Kuti & Egypt 80 ft. Yasiin Bey
Shackleton
Sherelle
Skee Mask & Stenny
Sofie Birch
Solid Blake
Spekki Webu
Talismann
The Hacker & Miss Kittin
The Mauskovic Dance Band
The Mover (live)
Theo Parrish (10 hour set)
Thomas Martojo
Tomaga
Tribe Of Colin (live)
upsammy
Venetian Snares
Vintage Voudou
Violet
Willikens & Ivkovic
Winds & Skins
Young Marco
Zakia & Nabihah Iqbal Zohar
ZONAL ft. Moor Mother
---
Photo by Bart Heemskerk