Published on
August 8, 2016
Category
News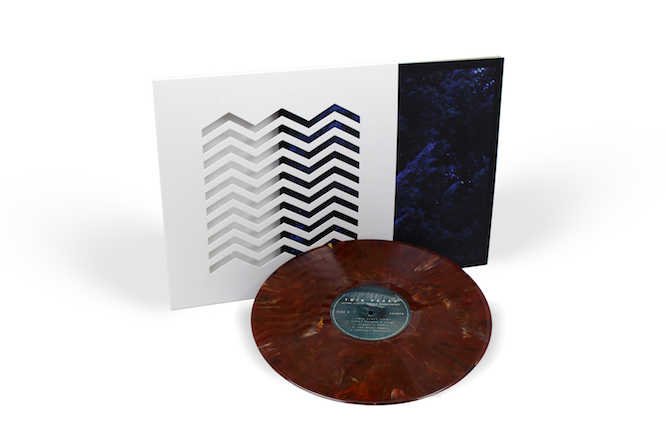 It's finally here, and on "Damn fine coffee" vinyl.
Death Waltz have unveiled details and artwork of their long-awaited reissue of Angelo Badalamenti's Twin Peaks soundtrack.
Over twenty five years since its initial release, and mooted since 2014, the vinyl reissue pulls out all the stops, with Death Waltz diving back into the Warner archives to cut brand new masters for the heavyweight vinyl edition, coloured to match Dale Cooper's "Damn fine coffee".
With artwork by Sam Smith and full package design by Jay Shaw, the soundtrack is housed in a super-heavyweight 425gsm gatefold sleeve with a bespoke white die cut outer jacket and white spot varnish finish and comes complete with obi strip for the avid collectors out there.
As excited about the release as everyone else, Badalamenti said: "I'm glad that after 25 years, Death Waltz Recording Company has re-released the original soundtrack for Twin Peaks for a new audience to enjoy. This is my defining work as a composer and I'm happy it will get a fresh listen."
Released with US soundtrack specialists Mondo, the record will go on sale at mondotees.com on 8th September and to the world on 9th September. On top of that, some participating stores will hold a Twin Peaks coffee and pie event on September 6 with a preview sale of the soundtrack.
Check out the tracklist in more detail below and hold tight for the pre-order.
Side 1
Twin Peaks Theme
Laura Palmer's Theme
Audrey's Dance
The Nightingale
Freshly Squeezed
Side 2
The Bookhouse Boys
Into The Night
Night Life In Twin Peaks
Dance Of The Dream Man
Love Theme From Twin Peaks
Falling