Published on
August 29, 2016
Category
News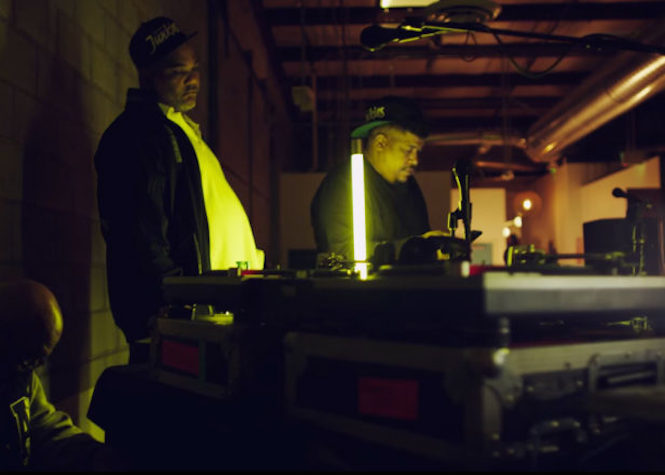 The first De La Soul album in 12 years.
Last week De La Soul self-released And The Anonymous Nobody… after raising over $600,000 funding through a Kickstarter campaign. To mark the release, the hip-hop trio have shared a 30-minute documentary titled We're Still Here (now)… a documentary about nobody.
The short film focuses on the making of the album, including the fears and hopes of the crowndfunding campaign, meetings with the Kobalt Group, who handles licensing, touring, working with a wide set of collaborators, mixing the record, and the importance of hip-hop in De La Soul's lives. Interspersed throughout are snippets of the album.
Their first album since The Grind Date in 2o014, And The Anonymous Nobody… was produced using recordings of a live band, marking a shift from their earlier sample-heavy material. The album features Little Dragon, Daman Albarn, Snoop Dogg, Roc Marciano, 2 Chainz and more. You can buy a vinyl copy here.