Published on
February 13, 2019
Category
News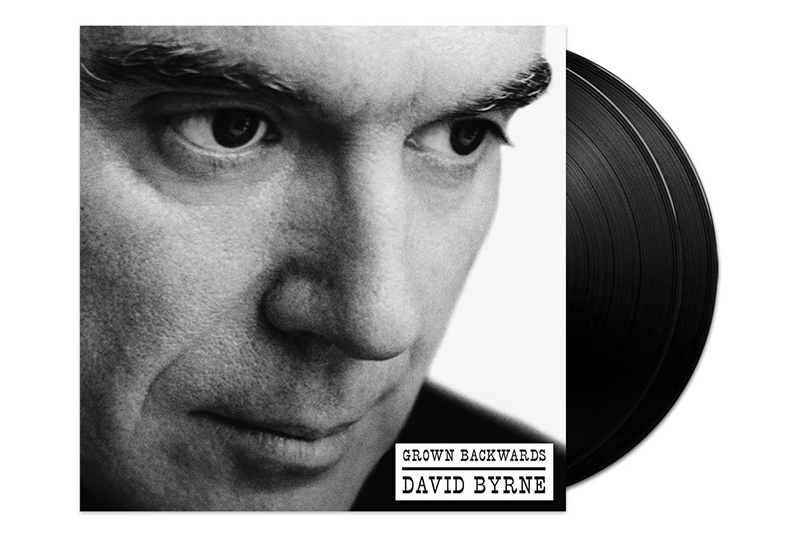 With six previously unheard tracks including a Caetano Veloso collaboration.
David Byrne's 2004 album Grown Backwards is being released on vinyl for the first time, this March on 2xLP via Nonesuch.
Read more: An introduction to David Byrne in 10 records
Byrne employed a unique writing method when creating the album, as Nonesuch explains: "He worked from the "top down," humming melodies into a micro-cassette recorder and later unscrambling them to create songs — a significant change from his usual practice of starting with improvised textures and grooves and later adding tunes."
Grown Backwards was mastered by Greg Calbi at Sterling Sound, and features all tracks from the original 2004 album along with six additional songs.
All six tunes appear on the D-side of this release, including 'Dreamworld', a collaboration with Brazilian legend Caetano Veloso.
Pre-order a copy here ahead of its 15th March release, listen to the the album and check out the track list below.
Tracklist
Side A
1. Glass, Concrete & Stone
2. The Man Who Loved Beer
3. Au fond du temple saint
4. Empire
5. Tiny Apocalypse
Side B
1. She Only Sleeps
2. Dialog Box
3. The Other Side of This Life
4. Why
5. Pirates
Side C
1. Civilization
2. Astronaut
3. Glad
4. Un di felice, eterea
5. Lazy
Side D
1. Strange Enough
2. 50212
3. Ausencia
4. Dreamworld
5. Show and Tell
6. The Bumps