Published on
July 15, 2013
Category
News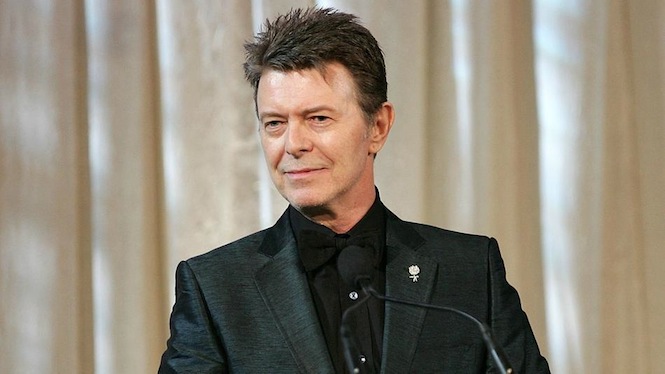 Latest single from Bowie's The Next Day to be released next month.
Released via ISO/Columbia, Bowie's new single "Valentines Day" will be pressed as a 7″ picture disc with instrumental track "Plan" on the b-side. As reported by Pitchfork, Bowie's Facebook page detailed that the release will come in a plastic sleeve "overprinted with a white square so that the disc shows through the transparent lettering."
Revealing the said printed overlay, Bowie's camp went on to say that if you look carefully at the image you can "just make out what the picture on the record actually is." Squint at the design below to see if you can make it out. Our bets are on some kind of bird in flight. [via Pitchfork]
"Valentines Day" follows the 40th anniversary release earlier this year of "Life On Mars" which was also pressed as a 7″ picture disc; you can browse through all of Bowie's singles as part of the John Peel Archive here. More pictures of "Valentines Day" are set to be revealed in due course, with the release slated for 19th August (20th August in the USA).