Published on
May 18, 2018
Category
News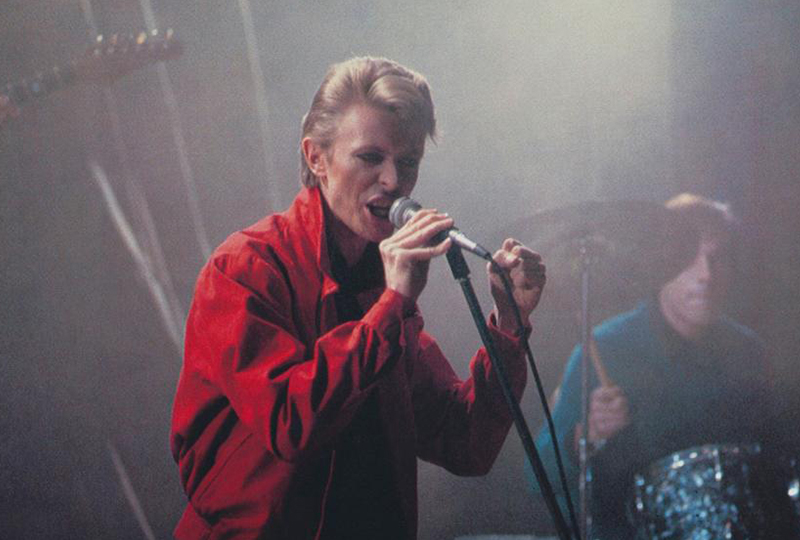 With the Star Man in its title role.
The soundtrack that David Bowie created for a 1982 BBC television adaptation of Bertolt Brecht's first play, Baal, is being reissued on vinyl, this June via Parlophone.
Read more: An introduction to David Bowie in 10 records
Originally aired 2nd March 1982 on BBC One and directed by Alan Clarke, the adaptation saw Bowie take on the titular role.
It features English translations of Brecht's lyrics, with new musical settings by Dominic Muldowney.
Remastered for this first ever reissue on 10″ vinyl, the EP will be available in stores only.
Bowie's 1981 soundtrack for the German film Christiane F. Wir – Kinder Vom Bahnhof Zoo has also been remastered for a limited reissue on red LP.
It features 9 tracks with songs from Station To Station, Low, Heroes, Stage and Lodger
Head here for more info, watch Bowie performing 'The Drowned Girl' and check out the track list below.
David Bowie In Bertolt Brecht's Baal
Tracklist
Side A
1. Baal's Hymn (Der Choral Vom Großen Baal)
2. Remembering Marie A. (Erinnerung An Die Marie A.)
Side 2
1. Ballad Of The Adventurers (Die Ballad Von Den Abenteurern)
2. The Drowned Girl (Vom Ertrunkenen Mädchen)
3. The Dirty Song
Christiane F. – Wir Kinder Vom Bahnhof Zoo
Tracklist
Side A
1. V-2 Schneider
2. TVC 15
3. "Heroes/Helden"
4. Boys Keep Swinging
5. Sense Of Doubt
Side B
1. Station To Station
2. Look Back In Anger
3. Stay
4. Warszawa