Published on
May 12, 2022
Category
News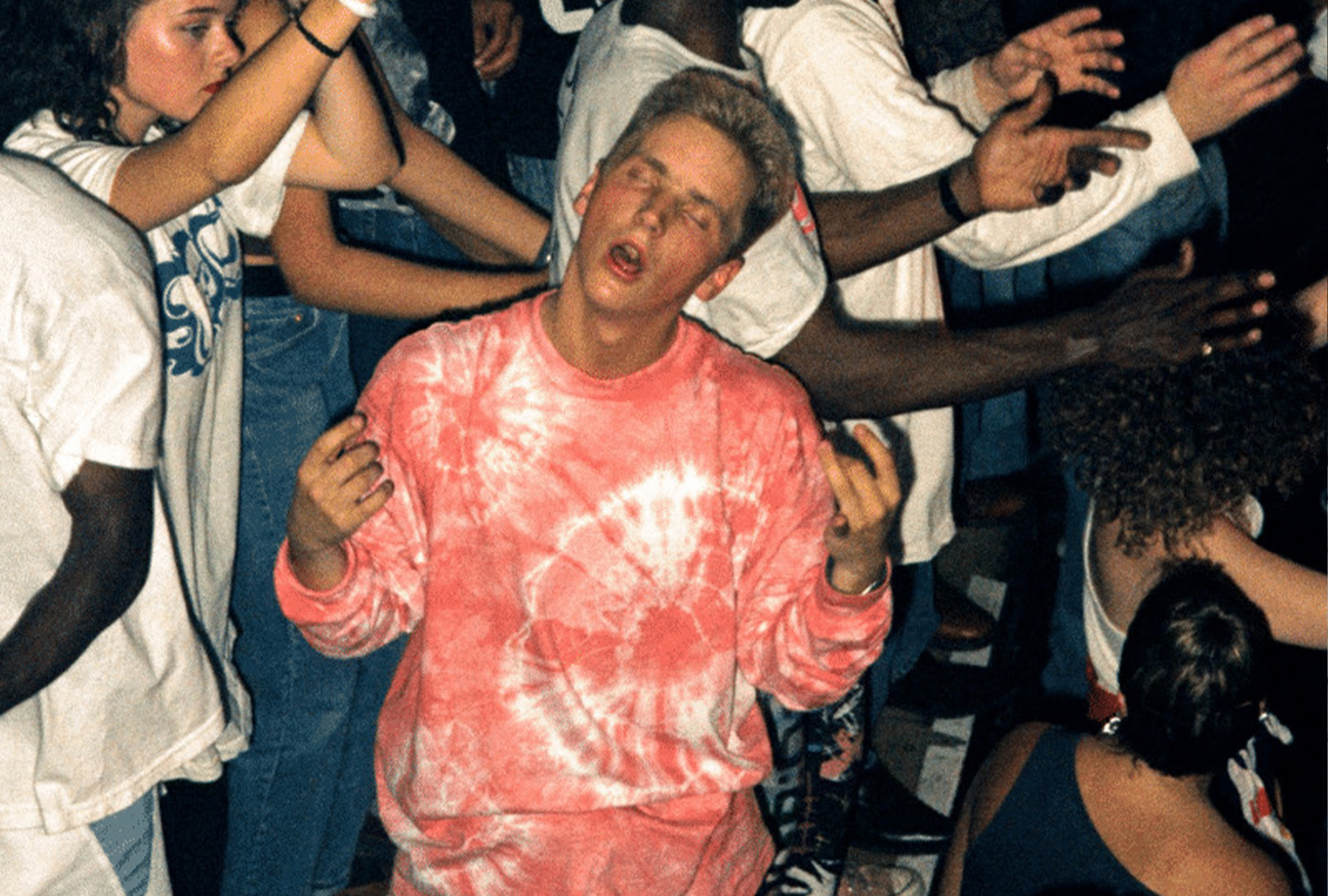 Inside the second summer of love.
IDEA has published a new photobook by Dave Swindells capturing the rise of acid house, called Acid House As It Happened.
Read more: The rave artwork of Junior Tomlin
Focusing specifically on 1988, Acid House As It Happened journeys across key parties in the UK's acid house scene — from nights at Future and Shoom to parties held in car parks and bus depots.
As IDEA puts it: "long summer of raves in warehouses, car parks, bus depots and a holiday camp. … It's a fast ride."
Acid House As It Happened features an introduction by Sheryl Garrett, alongside further texts from Swindells himself.
It follows the publication of his Ibiza '89 book, also published by IDEA.
Head here to purchase a copy of Acid House As It Happened.