Published on
August 2, 2018
Category
News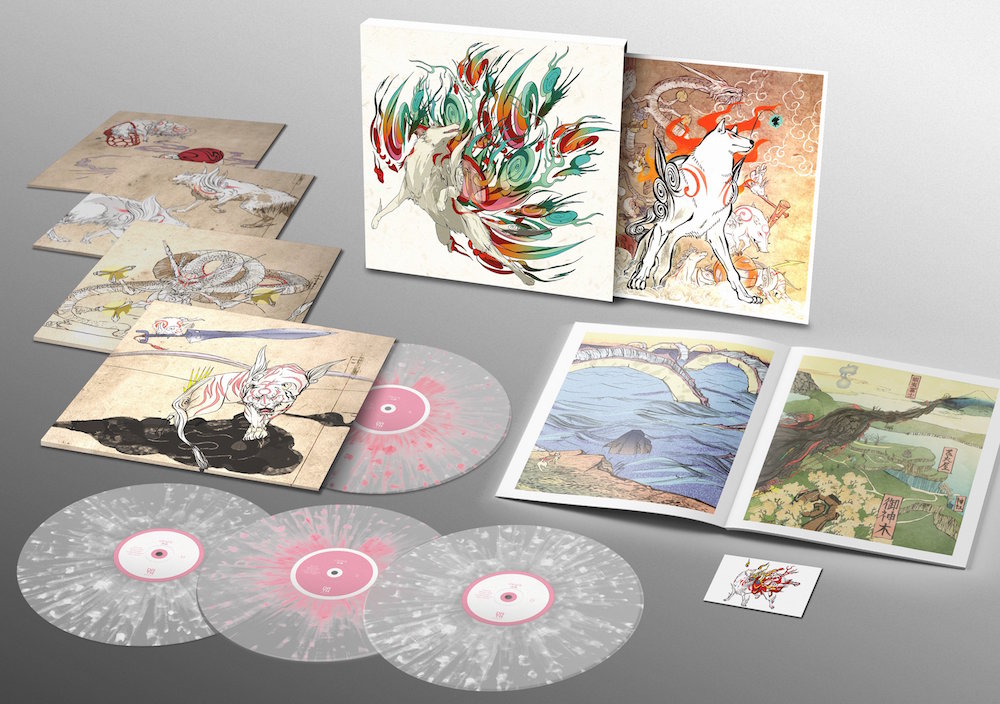 Inspired by Japanese folklore and presented on "cherry blossom" vinyl.
Video game soundtrack speciailist Data Discs has unveiled one of its most striking box set editions, teaming up with Capcom for the release of Okami.
Read next: Vinyl Fantasy: How limited edition records are taking video game soundtracks to the next level
Composed by Masami Ueda, Hiroshi Yamaguchi, Rei Kondoh and Akari Groves and originally released in 2006, the BAFTA-winning score has been newly remastered and pressed on vinyl for the first time to coincide with the game's re-release on Nintendo Switch.
Drawing on Japanese folklore and using traditional instruments, the sweeping orchestra score is described as "one of the most contemplative, unique and unequivocally beautiful game scores ever made", and now has a vinyl edition to match.
Released as a quadruple LP boxset, housed in a spot-varnished hardboard slipcase, the two-hour soundtrack is pressed in three vinyl editions: black, frosted clear and the stunning "Cherry Blossom Pink" and "Amaterasu White" splatter limited edition. All three are accompanied by a 40-page artbook and double-sided lithographic print, featuring original illustrations from the CAPCOM archives in Japan.
The label also advises that the limited edition will only be available between 1st – 15th August (closing at 10:00pm UK time).
Okami will be released by Data Discs on 31st October. Click here to pre-order a copy and listen explore each edition in more detail below.