Published on
September 22, 2015
Category
Features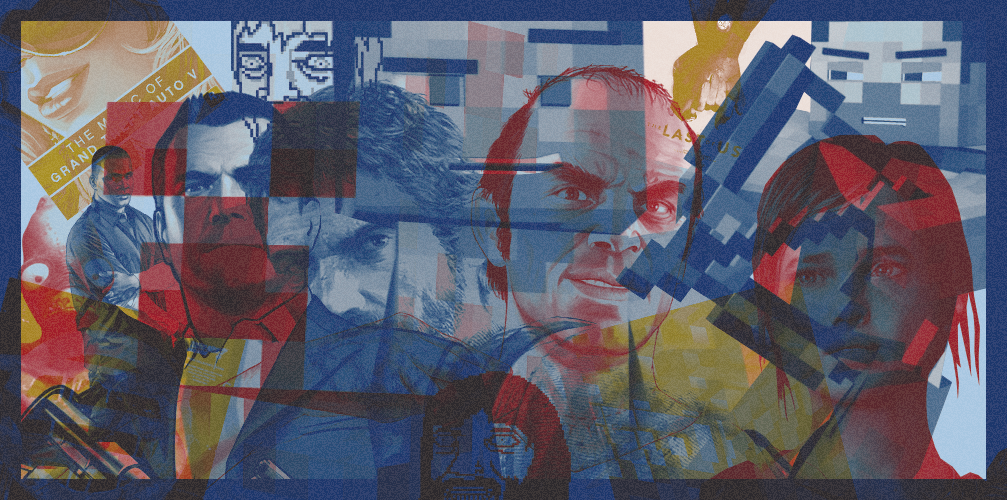 Minecraft, Grand Theft Auto V and The Last of Us have all seen their soundtracks released on vinyl, and the market's growing. Mike Diver discovers why labels and listeners are becoming addicted to physical game scores.
---
Words: Mike Diver
---
If you were perusing the vinyl racks in August – and you probably were – you may have come across a new release on Michigan's Ghostly International label bearing artwork that looked mightily similar to popular video game Minecraft. Square blocks, green and brown, fill the sleeve: aesthetically, it checks out. Lean in closer and it is, indeed, the soundtrack to Mojang's sandbox smash hit, something like LEGO only on a computer screen. It's the best-selling PC game of all time, subsequently bought by Microsoft in a deal that made its creator, Swedish programmer Markus "Notch" Persson, a multi-millionaire with a bank account buoyant enough to outbid Jay Z and Beyoncé on Beverly Hills property.
But you needn't be a gamer, of any capacity, to get into Minecraft's sweetly meditative electronic sounds, the work of German musician Daniel Rosenfeld, aka C418. Ghostly owner Sam Valenti wasn't drawn to Rosenfeld's soundtrack because of lengthy sessions within the game world it was originally written to accompany – he was recommended to check it out by a friend, the producer Mogi Grumbles, and everything went from there.
"Daniel and I had sniffed each other out on Twitter a bit, and he liked how we handled the Hohokum soundtrack," Sam tells me. "I was very touched. The music is something we felt strongly about." Ghostly issued the soundtrack to the PlayStation-exclusive surreal puzzler Hohokum at the back end of 2014, so it's not like releasing game music was an unknown to them. But Minecraft is something of a bigger deal, and the profile of the game has certainly had an effect on sales. "They're better than expected," Sam says. "I'm not sure about the gamers vs. non-gamers divide, in terms of who's buying it, but I definitely believe that vinyl fans new and old are involved. And I love the idea of this being someone's first record."
Minecraft is so very far from the only video game soundtrack recently pressed to vinyl – this scene within a scene is experiencing boom times, as more and more labels, specialist and wider-scoped, realise that there's opportunity in licensing what is, more often than not, amazing music that wholly warrants "freeing" from its parent medium. Earlier this year, Los Angeles company iam8bit released the soundtrack to Swedish studio Dennaton's hyper-violent gangster shooter Hotline Miami 2: Wrong Number on triple, coloured vinyl. Gav Murphy, who works as a video producer at gaming website IGN, couldn't resist.
"The soundtrack itself is just incredible, and sold out almost instantly," he tells me. "But the discs themselves are just striking, and the artwork from Niklas Åkerblad is pretty spectacular when you hold it in your hands. Artwork is such an amazing part of why I buy vinyl. With video games, publishers get the final say on what goes on the box, so usually it's boring stuff that 'sells'. But it feels like artists are giving a freer rein with what they can do with vinyl. The Grand Theft Auto V one is a perfect example of this, too."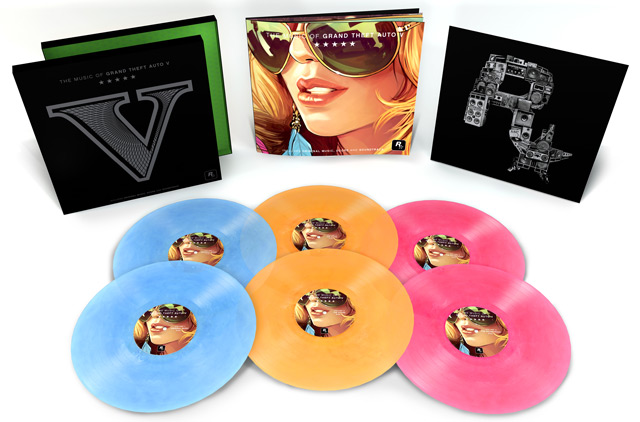 The LP version of the Mass Appeal-released The Music of Grand Theft Auto V was issued on six records and limited to just 5,000 copies in late 2014. Toby Taylor, who works for VICE UK, just had to have one. "I've always loved the GTA soundtracks," he says. "I've owned most of the soundtracks before, digitally, but I've always gone after vinyl for DJing with – it's my preferred medium and despite clubs now being a bit rubbish at supporting it, the odd time I can come to a club and drop a bit of vinyl from a game always makes me and the few people in the crowd that know about it smile. Also, I bought it because it's rare, and I like rare things."
The desirability for video game soundtracks can be attributed to at least two factors, then: the rarity of the release in question, and the manner in which it's presented. But there's more, of course. Most importantly: the music has to be good. "We wouldn't put our name on anything otherwise," says Valenti. And no label in their right and honest mind is going to put out a game soundtrack in incredibly intricate packaging and charge a whopping great premium just because they can. Well, they might. But that's a label to avoid like the infection that destroys human society in Naughty Dog's phenomenal 2013 game The Last of Us, the soundtrack to which, by Argentinian composer Gustavo Santaolalla, earned itself a beautiful four-LP release through Mondo in the summer of 2015, with artwork by Olly Moss and Jay Shaw. It's certainly not the way that Bristol's Invada works.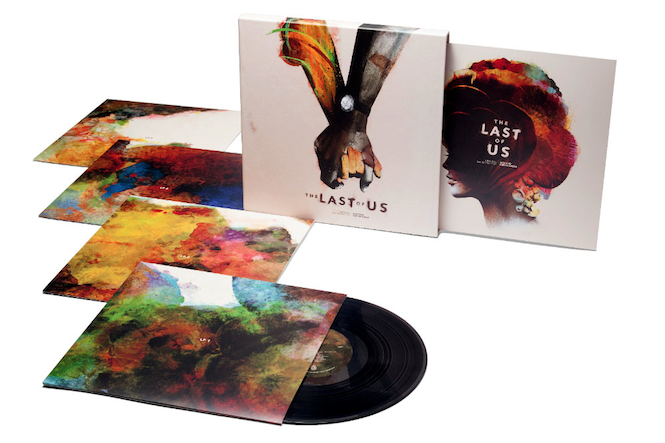 "It's 100 percent about the music itself," Invada label manager Redg Weeks tells me. He's overseen three game soundtrack releases so far, for Far Cry 3: Blood Dragon, Watch_Dogs and Far Cry 4, by Power Glove, Brian Reitzell and Cliff Martinez respectively. "We've been offered some really huge game scores but the music just hasn't felt right for Invada. We are very selective about what we get involved with, and the game itself doesn't come into it. Saying that, I'm a big fan of Minecraft as my sons play it all the time, and I think its music perfectly reflects the organic and beautiful nature of the game. I would have loved Invada to have released that."
Weeks believes that we're firmly in the middle of a vinyl game soundtracks growth spurt, but warns that with the popularity of such releases comes the risk of saturation. "I think there may be a danger of some labels jumping on the bandwagon and releasing titles simply for the sake of it, without much thought as to the quality of the soundtrack. A decent game doesn't necessarily mean a great score, and it's the same with film"
One more than decent game that certainly does have a quality soundtrack is 1997's PlayStation classic Oddworld: Abe's Oddysee, a terrifically inventive puzzle-platformer that proved its timelessness with an HD remake, New 'n' Tasty, which came out in the summer of 2014. New German stable Black Screen Records is making the game's music its debut release, as label founder Kevin Schulz explains.
"We have started Black Screen Records to release video game soundtracks on limited-edition, heavyweight, audiophile vinyl. We're going to release the Oddworld: New 'n' Tasty soundtrack later this year and I can't tell you how excited I am. To work with (game publishers) Oddworld Inhabitants is a dream come true. I've been a huge fan of their video games since the late 1990s and really love their iconic characters, the detailed game design and the brilliant black humour."
Schulz has a well-stocked wish list for where the label goes next – "definitely classic Nintendo and Final Fantasy soundtracks. Who wouldn't want to release the legendary Zelda soundtrack on vinyl? Or the Super Mario Bros. theme? It's so iconic, everybody knows it" – and he's an active gamer, when he finds the time, which "definitely had an influence on starting the label". But he, too, believes that game soundtracks are not exclusively appealing to players. "I don't think that you need to be a gamer to listen to a soundtrack. I've seen comments on the Journey soundtrack that said something like, 'This is an incredible piece of music, I'll check out the game!' I think this will happen more often in the near future, which is a really interesting progression."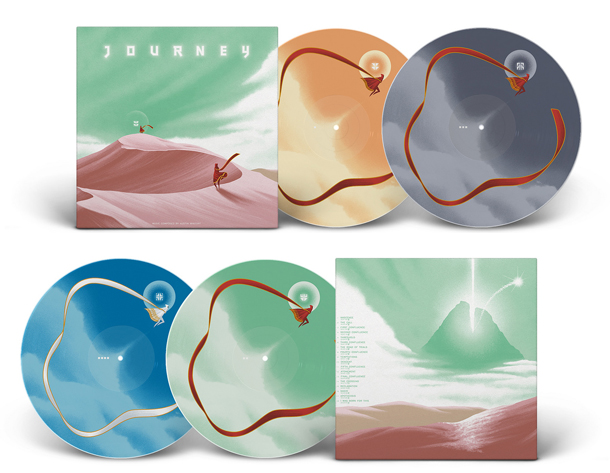 Valenti puts the rise of soundtracks releases down to "the confluence of vinyl as an accessible medium and a soothing grip of nostalgia on our brains". "I think the hype is just an extension of the whole vinyl resurgence," says Weeks; "I think pretty much anything pressed on vinyl would attract interest now – whether it's spoken-word comedy, archived football commentary or recordings of animal noises." And for Murphy, who works in the games press, where digital distribution is always increasing, it's the 'having something to hold' factor that keeps him interested in physical soundtracks.
"I think physically owning something is a massive part of it," he says. "I very rarely get boxed copies of anything these days, I pretty much download everything, so to have something physical means something to me. It's a lot more than that, though. I've never been into collector's editions of games, as they're basically rubbish promo-tat. With a vinyl soundtrack, most of the time it really feels like some work has gone into making it special, whether that's through the look of the thing or the tracks chosen. It also feels a bit more useful than the usual shit you get in collector's editions boxes for games. I can't even remember where my collector's edition Max Payne 3 statue is, but I can tell you the last time I listened to my GTA V vinyl."
There's plenty more coming. Austin Wintory's moving, Grammy-nominated Journey score is forthcoming through iam8bit on double picture disc, and Ubisoft is making "selected" music from its Assassin's Creed series available on vinyl in 2016. Both will be highly collectible, amongst gamers and vinyl enthusiasts alike. Which is really why these releases are enjoying such a spike in popularity: they effortlessly strike to the core of two substantial, passionate groups. Two communities that love to fill their homes with desirable rarities, imprinting memories onto physical items while the related sound waves and digital video games exist only in intangible states. Just as Minecraft shows us that you can build your dreams in a LEGO-style without ever losing any tiny plastic blocks down the back of the sofa, so video game soundtracks can also transcend their native medium, retaining every element of their initial appeal and, more often than not, adding a few more.
Artwork by Hector Plimmer. See more of his work here.