Published on
January 29, 2016
Category
News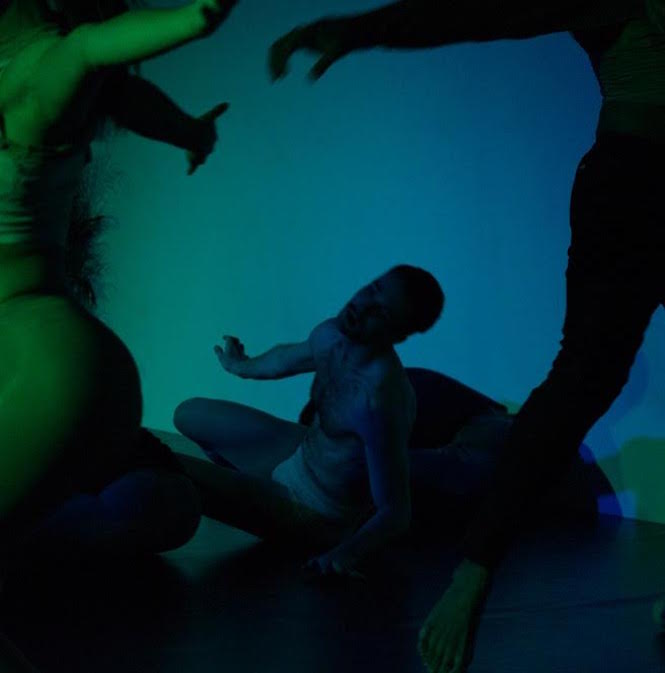 The Vinyl Factory presents music from Some Greater Class, a collaboration between Darkstar, Gwilym Gold and acclaimed choreographer Holly Blakey.
Male breastfeeding, spoken word and snaking rhythms coalesce in Holly Blakey's provocative dance piece Some Greater Class, commissioned by Hales Gallery.
Deconstructing class, gender norms and sexuality, six writhing bodies dance to a mesmerising electronic soundtrack, set by Gwilym Gold and Darkstar.
"I directed Gwilym's 'Triumph' video and knew that Darkstar were releasing politicised record Foam Island, a discourse on class as society looks now, it seemed the perfect marriage of ideas and context," says Blakey in an interview with Dazed.
"We worked completely together, all of us, dancers, myself, making as we went. Everything was freshly composed for each section of the work and brought together and played live by Gwil for each show."
The vinyl release features tracks 'Rope' and 'Folk', presented in a colour sleeve with artwork from the film. Limited to 500 and set for release in early March, pre-order the record from VF Editions.
Watch a teaser video from the show below: