Published on
February 15, 2019
Category
News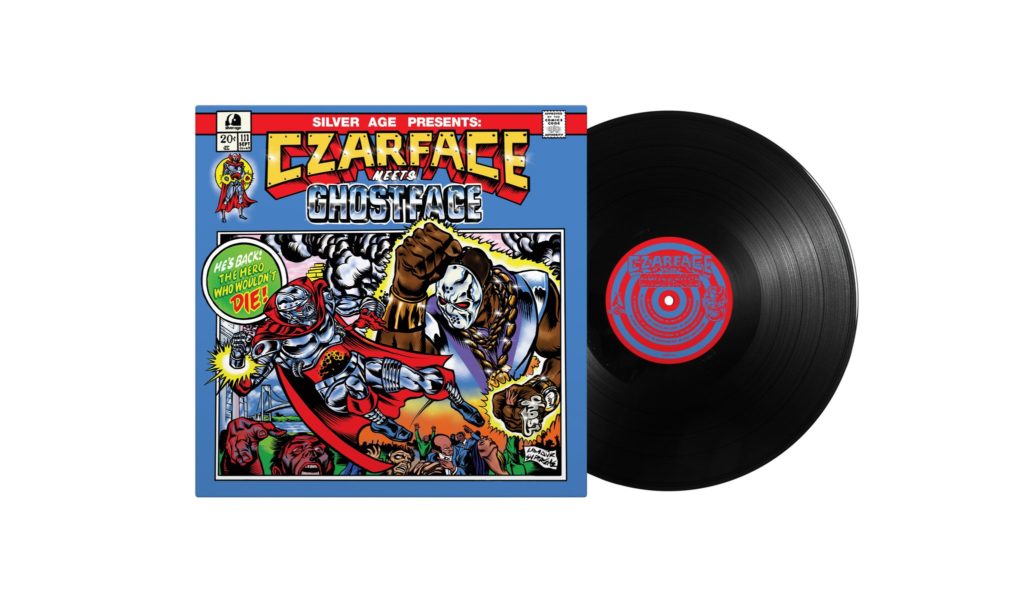 The follow-up to last year's MF Doom collaboration.
Comic book-inspired hip-hop super-group Czarface are teaming up with Ghostface Killah for new album, Czarface meets Ghostface, released this February via Get On Down.
Read next: Explore a visual narrative of Wu-Tang Clan in this short film
Inspired by a shared love of comic books, producer/MC duo 7L, Esoteric, and Wu-Tang Clan's Inspectah Deck formed Czarface in 2013. Esoteric even recently penned an X-Men comic for Marvel.
Czarface meets Ghostface is the group's 6th album, following their 2018 collaborative LP with MF Doom, Czarface Meets Metal Face.
The trio have now recruited Inspectah's fellow Wu-Tang member Ghostface Killah for their latest release, following two collaboration projects with MF Doom in 2017 and 2018. It also features the group's first music video for 'Mongolian Beef', which you can watch below.
Czarface Meets Ghostface is released on standard black vinyl, as well as a limited-edition variant featuring instrumentals on red and translucent LP.. There's also a double cassette edition featuring instrumentals.
Order a copy here direct from Get On Down and check out the artwork in more detail below.