Published on
November 1, 2018
Category
News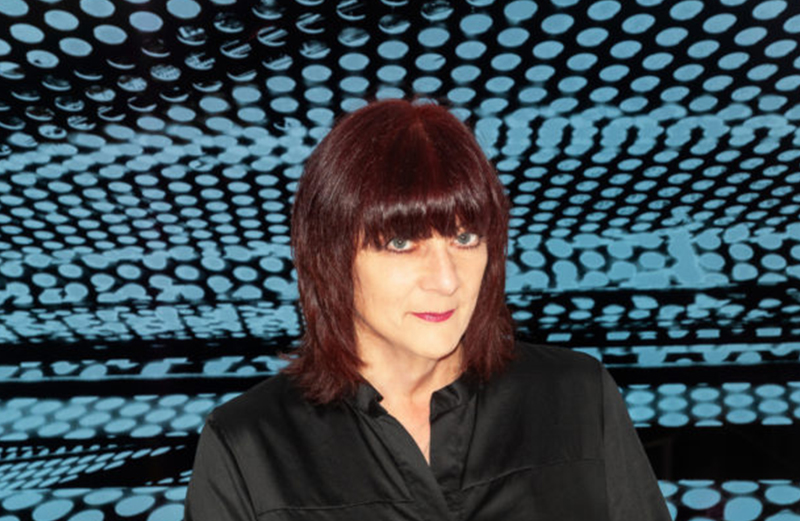 Her first in over 30 years.
Performance artist and musician Cosey Fanni Tutti is releasing a new solo album called TUTTI this February via Conspiracy International.
Read more: The sounds of Cosey Fanni Tutti, by LAPS
TUTTI was originally composed as a soundtrack to her autobiographical film Harmonic Coumaction.
In February 2017, Cosey performed the score live, and presented the film as an audio-visual installation later that year during her solo exhibit at London's Cabinet Gallery.
TUTTI's eight tracks were updated for the album released, with elements re-recorded to "exist as a unique standalone document, separate to the live performance and installation."
According to Cosey, "the album's autobiographical theme is not locked into any specific time or place, the 'voices', instruments and sounds together span decades of my life, music and art."
"In this context my name TUTTI shifts from its role as a noun to perfectly represent the concept of the album, also acting as sign for me the artist."
TUTTI marks Cosey's first solo LP since her 1982 album Time To Tell, which was recently released on vinyl for the first time last year.
Pre-order a copy of the album here ahead of its 8th February release, listen to title tune 'Tutti' and check out the track list below.
Tracklist
1. Tutti
2. Drone
3. Moe
4. Sophic Ripple
5. Split
6. Heliy
7. En
8. Orenda