Published on
December 24, 2015
Category
News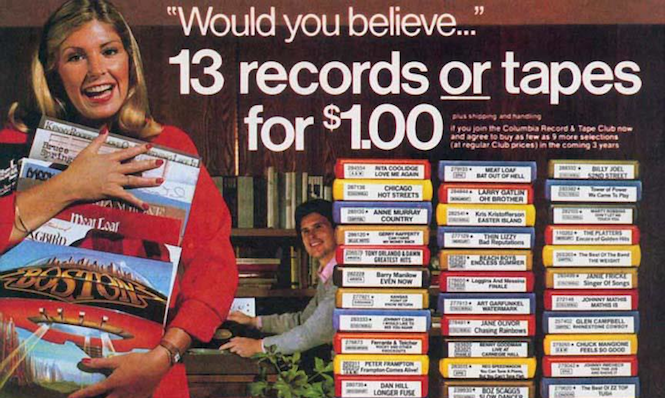 Legendary mail-order brand may be about to get into the vinyl game.
Having bought the brand out of bankruptcy, Columbia House owner John Lippman has designs to re-establish the brand as a vinyl mail-order service.
Synonymous with bargains and the CD mail-order service that shipped music at eye-wateringly cheap prices (remember those "13 records or tapes for $1" deals?), Columbia House reached its peak in the mid '90s turning over $1.4billion in revenue, but fell on hard times as the industry went digital.
Revealing his plan in an interview with Wall Street Journal, Lippman explained that "you can see a yearning and an interest to try a new format," but "for a category that is meaningful and growing rapidly, you don't see a whole lot of choice."
Rather than open as a traditional store, the mooted model seems more akin to subscription services like Vinyl Me, Please, but where you may be given a degree of choice in the genres of music you'll receive. [via Billboard]