Published on
July 1, 2019
Category
News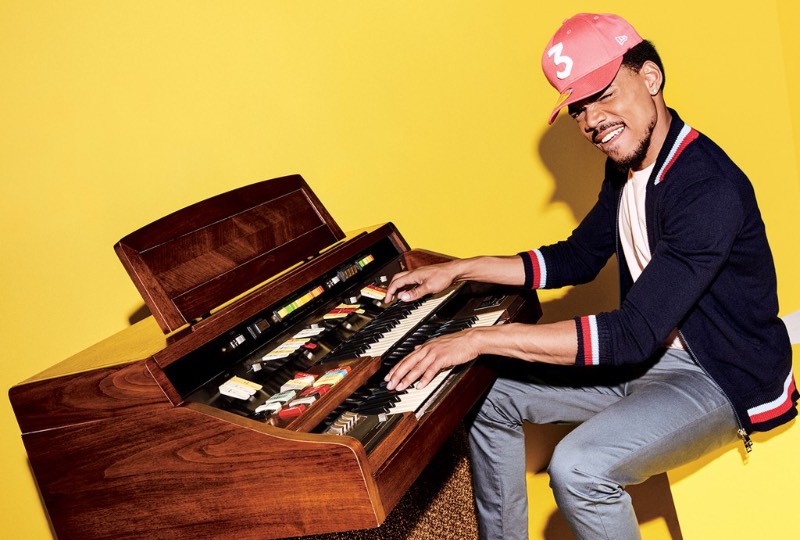 On marble swirl LPs.
Chance the Rapper's mixtapes – 10 Day, Acid Rap and Colouring Book – will be released on vinyl for the first time this autumn 2019.
Read more: Rap reckonings: How gospel is reborn in hip-hop's search for the spiritual
10 Day will be available on "blue sky" LP, Acid Rap on "purple sky" LP, and Colouring Book on "red sky" LP.
The announcement comes ahead of the release of his as yet unnamed debut LP, which is dropping this July.
The Chicago rapper recently worked alongside YBN Cordae on his song 'Bad Idea', as well as on Ed Sheeran's Cross Me back in May.
Head here for more info, check out the artwork and tracklists below.
Tracklist:
10Day:
1. 14,400 Minutes
2. Missing You
3. Nostalgia
4. Windows
5. Brain Cells
6. Long Time
7. 22 Offs
8. U Got Me Fucked Up
9. Family
10. Juke Juke
11. Fuck You Tahm Bout
12. Long Time II
13. Prom Night
14. Hey Ma
Acid Rap:
1. Good Ass Intro
2. Pusha Man/Paranoia
3. Cocoa Butter Kisses
4. Juice
5. Lost
6. Everybody's Something
7. Interlude (That's Love)
8. Favorite Song
9. NaNa
10. Smoke Again
11. Acid Rain
12. Chan Smoker
13. Everything's Good (Good Ass Outro)
Colouring Book:
1. All We Got
2. No Problem
3. Summer Friends
4. D.R.A.M Sings Special
5. Blessings
6. Same Drugs
7. Mixtape
8. Angels
9. Juke Jame
10. All Night
11. How Great
12. Smoke Break
13. Finish Line/Drown
14. Blessings