Published on
January 5, 2018
Category
News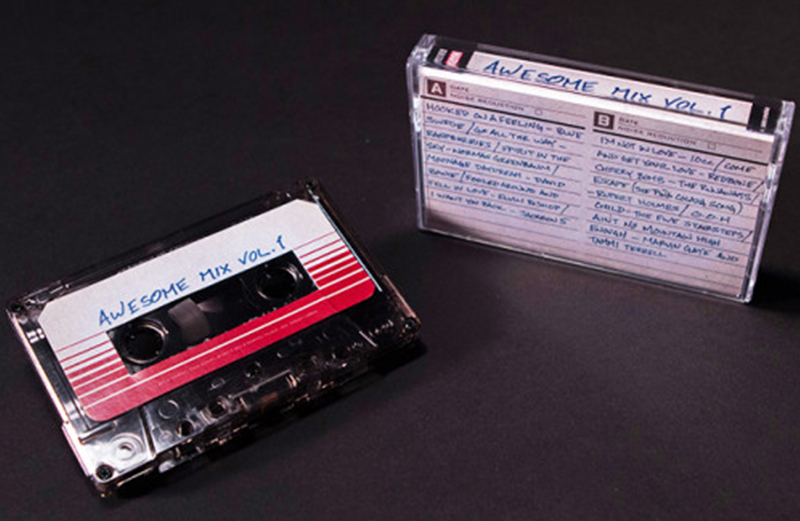 Guardians Of The Galaxy and Stranger Things gave the format a healthy boost.
Cassettes had a very good year in 2017, with sales rising by 35%, according to The Hollywood Reporter. Nielsen Music reported 174,000 copies sold in the US, 45,000 more copies than in 2016.
The big push was due to cassette soundtrack releases for Stranger Things and Guardians Of The Galaxy. Other top selling cassettes include The Hamilton Mixtape and recent reissues of Prince's Purple Rain, Nirvana's Nevermind and Kanye West's Yeezus.
Cassette sales still only comprised 0.10% of all albums sold during the year though, so don't worry about the increasing popularity raising production costs.
Find the top selling cassettes of 2017 below:
1. Soundtrack – Guardians of the Galaxy, Vol. 2: Awesome Mix Vol. 2 (19,000)
2. Soundtrack – Guardians of the Galaxy: Awesome Mix Vol. 1 (15,000)
3. Soundtrack – Guardians of the Galaxy: Cosmic Mix, Vol. 1 (5,000)
4. Soundtrack – Stranger Things, Volume One (3,000)
5. Eminem – The Eminem Show (3,000)
6. Various Artists – The Hamilton Mixtape (3,000)
7. Prince and the Revolution – Purple Rain (2,000)
8. Twenty One Pilots – Blurryface (2,000)
9. Kanye West – Yeezus (2,000)
10. Nirvana – Nevermind (2,000)