Published on
September 14, 2016
Category
News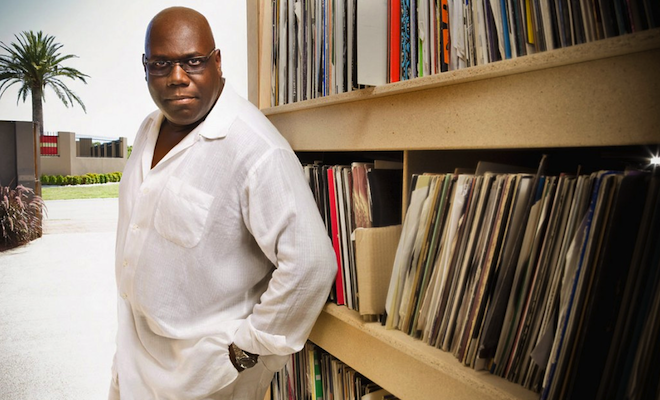 The Ibiza legend raids his vast record collection for the first time in a decade.
For a man who supposedly has over 150,000 records, all ordered chronologically, dropping the odd bit of wax in a set should be no big deal.
The thing is, Carl Cox hasn't played vinyl for over ten years. But now, winding up for the grand finale of his Music Is Revolution residency at Space in Ibiza – the soon to be closed club where he has held court for 15 years – Cox will delve into that vast treasure trove of vinyl for an all-nighter to remember.
"At the start of my residency, of course I only played vinyl but now everything is digital and has been for some years," says Cox.
Playing a mixture of records and digital files, Cox explains: "I wanted to take things back and pay homage to all those years at Space spinning records. I want to show respect to those older tunes, dig out some of my old vinyl and play them alongside new tunes. A lot of the crowd probably won't have even heard them before, so it's a way of showing the music is still relevant. I thought it was a fitting way to say goodbye. I also want people to know I can still DJ with vinyl and make the house rock. This music has been my life and I want to share it one last time at Space."
Back in the day, Cox was no stranger to vinyl, and made a name for himself by bringing a hip hop approach to mixing house and techno, harder and faster than anyone else. In any doubt? Watch this incredible video of Cox mixing across three decks from 1995.
The party is due to take place on Tuesday 20th September in the Discoteca at Space from 8 PM until sometime on Wednesday morning. [via Resident Advisor]