Published on
January 22, 2017
Category
News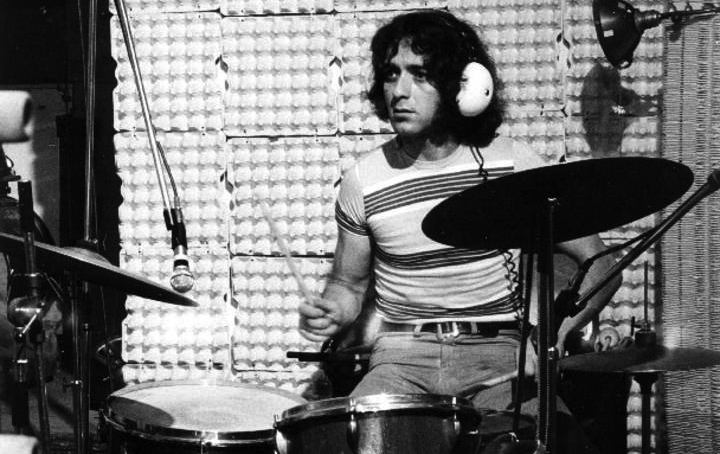 Krautrock legend dies of "sudden pneumonia".
Drummer and founding member of Can Jaki Liebezeit has died aged 78.
The band shared the news via their Facebook page this evening (22nd January): "It is with great sadness we have to announce that Jaki passed away this morning from sudden pneumonia," the post reads. "He fell asleep peacefully, surrounded by his loved ones. We will miss him hugely."
As a member of Can, Liebezeit played on some of the most important Krautrock albums of all time, including Tago Mago, Ege Bamyasi and Future Days, and was instrumental in developing the idiosyncratic "motorik" percussive style that came to define the genre.
Away from the band he worked with the likes of Brian Eno, Michael Rother, Philip Jeck and Jah Wobble with whom he recorded a number of albums alongside Can member Holger Czukay on records like Full Circle and Snake Charmer.
As Pitchfork reports, Liebezeit was due to reunite with Can's Irmin Schmidt and Malcolm Mooney in April for a concert as "The Can Project."
Several artists have paid tribute to Liebezeit on Twitter.
#RIP Jaki Liebezeit, the heartbeat of contemporary music, on his final trip to Mother Sky. #UpHill

— Andy VoteI (@AndyVotel) January 22, 2017
RIP- Jaki liebezeit
Who's playing had the biggest influence on me.
If I was only 10% the player you were I'd be happy. pic.twitter.com/0hfCsXakDy

— Geoff Barrow (@jetfury) January 22, 2017
Farewell, Jaki Liebezeit. I'll never tire of listening to you play.

— alex kapranos (@alkapranos) January 22, 2017
Can: Rare One #mp3 #RIP #JakiLiebezeit https://t.co/IrMtkmLt9i pic.twitter.com/tvremZAbjb

— Brian Eno (@dark_shark) January 22, 2017
Read next: An introduction to Can in 10 records