Published on
January 11, 2018
Category
News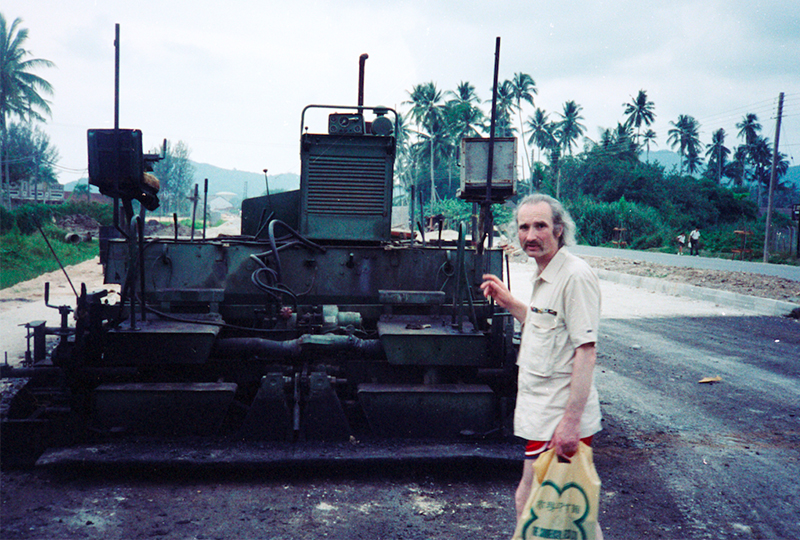 With a 'vinyl video' 7″ that has film footage stored on the record.
A new 5xLP Holger Czukay box set is being released this March via Gröndland, to coincide with what would have been his 80th birthday.
Listen next: VF Mix 102: Holger Czukay by DJ soFa
A musician who "bridged the gap between pop and the avant garde", Czukay was a co-founder of German krautrock band Can, as well as pursuing a number of experimental solo projects and collaborations.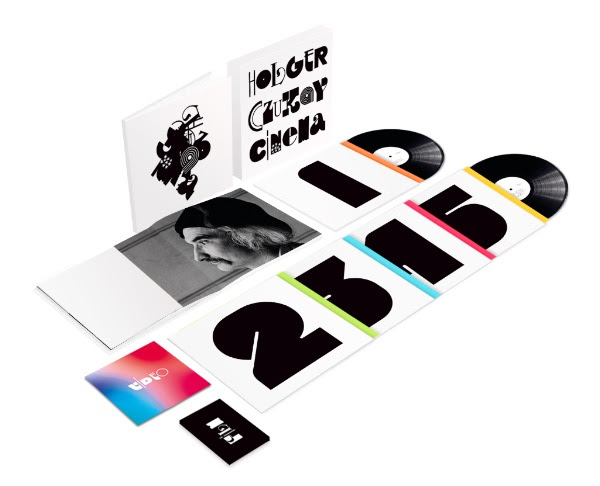 These are featured on the new retrospective Cinema box set, with five LPs which include his work with Brian Eno, Conny Plank and Jah Wobble, a 36-page booklet with liner notes plus photographs by Anton Corbijn, and the '80s made for television film starring Czukay with his original soundtrack.
Cinema also includes Czukay's 'vinyl video' 7″: "a system that makes it possible to store video footage on vinyl", with an unreleased video of Czukay explaining the recording, and 1979 music video for 'Cool In The Pool'.
Pre-order a copy here ahead of its 23rd March release, watch 'Cool In The Pool' and check out the track list below.
Tracklist
Disc 1
1. Holger Schüring Quintett – Konfigurationen (1960, previously unreleased)
2. Technical Space Composer's Crew – Canaxis (1969, Canaxis 5)
3. Technical Space Composer's Crew – Boat Woman Song (1969, Canaxis 5)
4. Cluster & Eno – Ho Renomo (1977, Cluster & Eno)
Disc 2
1. Holger Czukay – Oh Lord Give Us More Money (1979, Movies)
2. Holger Czukay – Persian Love (1979, Movies)
3. Holger Czukay – Cool In The Pool (1979, Movies)
4. Holger Czukay – Hollywood Symphony (1979, Movies)
5. Les Vampyrettes (Czukay/Plank) – Biomutanten (1980, Les Vampyrettes)
Disc 3
1. Les Vampyrettes (Czukay/Plank) – Menetekel (1980, Les Vampyrettes)
2. Phew (Phew/Czukay/Liebezeit/Plank) – Signal (1981, Phew)
3. Holger Czukay – Witches Multiplication Table (1981, On The Way To To Peak Of Normal)
4. Holger Czukay – On The Way To The Peak Of Normal (1981, On The Way To To Peak Of Normal)
5. Holger Czukay – Ode To Perfume (1981, On The Way To To Peak Of Normal)
6. Holger Czukay – Two Bass Shuffle (1981, On The Way To To Peak Of Normal)
7. Holger Czukay/Jaki Liebezeit/Jah Wobble – How Much Are They? (1982, Full Circle)
Disc 4
1. Holger Czukay/Jaki Liebezeit/Jah Wobble – Trench Warfare (1982, Full Circle)
2. Holger Czukay/Jaki Liebezeit/Jah Wobble – Full Circle R.P.S. (No. 7) (1982, Full Circle)
3. Holger Czukay/Jaki Liebezeit/Jah Wobble – Twilight World (1982, Full Circle)
4. Holger Czukay – The Photo Song (1984, Der Osten Ist Rot)
5. Holger Czukay – Der Osten Ist Rot (1984, Der Osten Ist Rot)
6. Holger Czukay – Das Massenmedium (1984, Der Osten Ist Rot)
7. Holger Czukay – Träum Mal Wieder (1984, Der Osten Ist Rot)
8. Holger Czukay – Hey Baba Reebop (1987, Rome Remains Rome)
9. Holger Czukay – Hit Hit Flop Flop (1987, Rome Remains Rome)
Disc 5
1. Holger Czukay – Perfect World (1987, Rome Remains Rome)
2. Holger Czukay – Music In The Air (1987, Rome Remains Rome)
3. Holger Czukay – Ride A Radiowave (1991, Radio Wave Surfer)
4. Holger Czukay – We Can Fight All Night (1991, Radio Wave Surfer)
5. Holger Czukay – Through The Freezing Snow (1991, Radio Wave Surfer)
6. Holger Czukay w/ Karlheinz Stockhausen – Breath Taking (2008, Second Life, previously unreleased)
7. Holger Czukay & U-She – La Premiere (2008, Second Life)
8. Holger Czukay / Ursa Major – 21st Century (2007, 21st Century)
9. Bison (Czukay/Murphy/Smith) – Mandy (2004, Travellers)