Published on
August 3, 2022
Category
News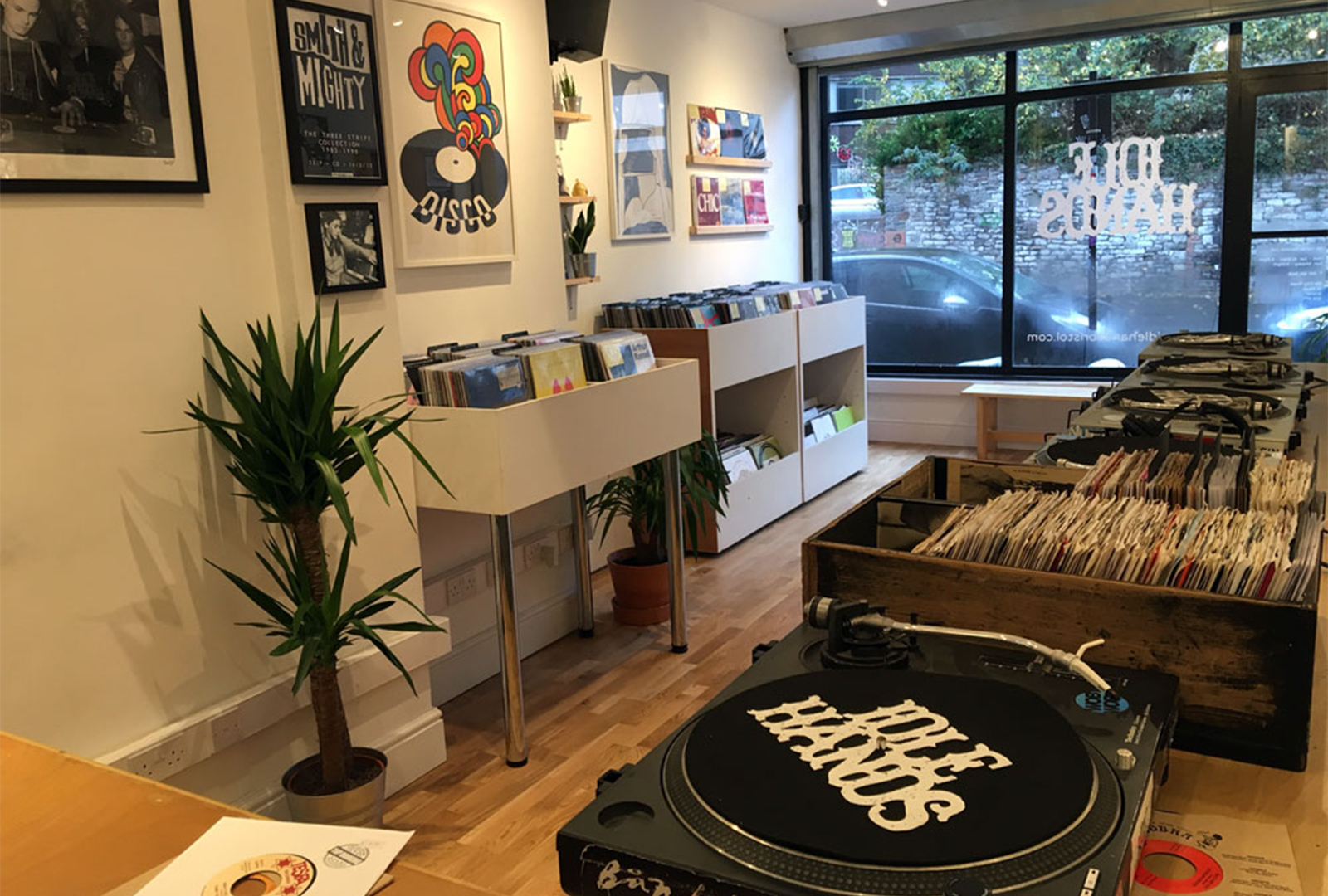 The crew hope to re-open in more centrally located premises.
Bristol record store Idle Hands is closing its shop, currently located at City Road.
Read more: Inside Idle Hands
Owner Chris Farrell decided not to renew the current lease, noting that the UK's Christmas COVID-19 wave, as well as Brexit, had strongly impacted the shop.
However, he hopes to move the shop to more centrally located premises, with a "new strategy to make the business more sustainable."
He has launched a crowdfunding campaign to help cover both the costs of moving, as well as the financial hit from closing.
"Any money raised will alleviate ongoing costs. These costs include: storage of stock whilst looking for a new premises and ongoing business overheads that would normally be covered by shop takings," he explains.
"In the unlikely event that a new location can't be found, funds will be used to wind down the business."
Head to Crowdfunder for more info and to donate.