Published on
March 14, 2018
Category
News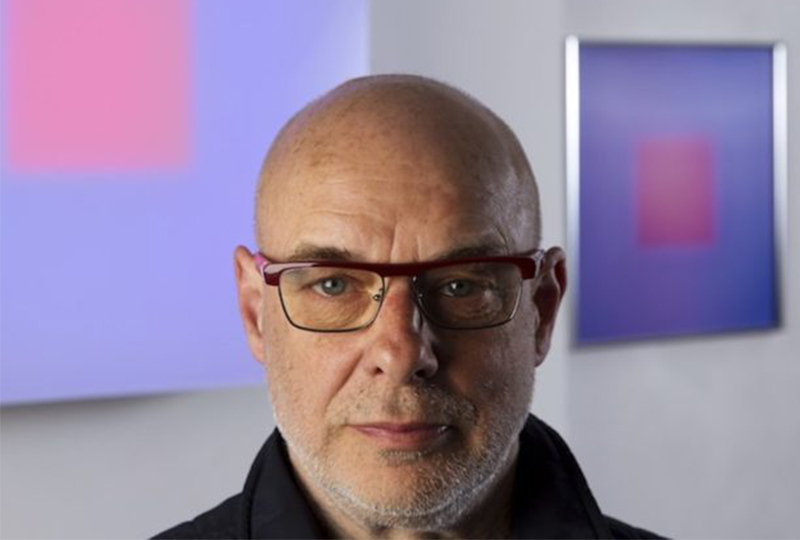 Featuring new material and decades of previously unreleased music Eno created for exhibitions.
Brian Eno has announced Music For Installations, a box set collecting unreleased, rare and new music the iconic experimentalist composed for art installations.
Read more: The essential guide to Brian Eno in 10 records
The collection is available in a 9xLP set featuring music from 1986 to the present; Much of the music has never seen a physical release and none of it has ever appeared on vinyl.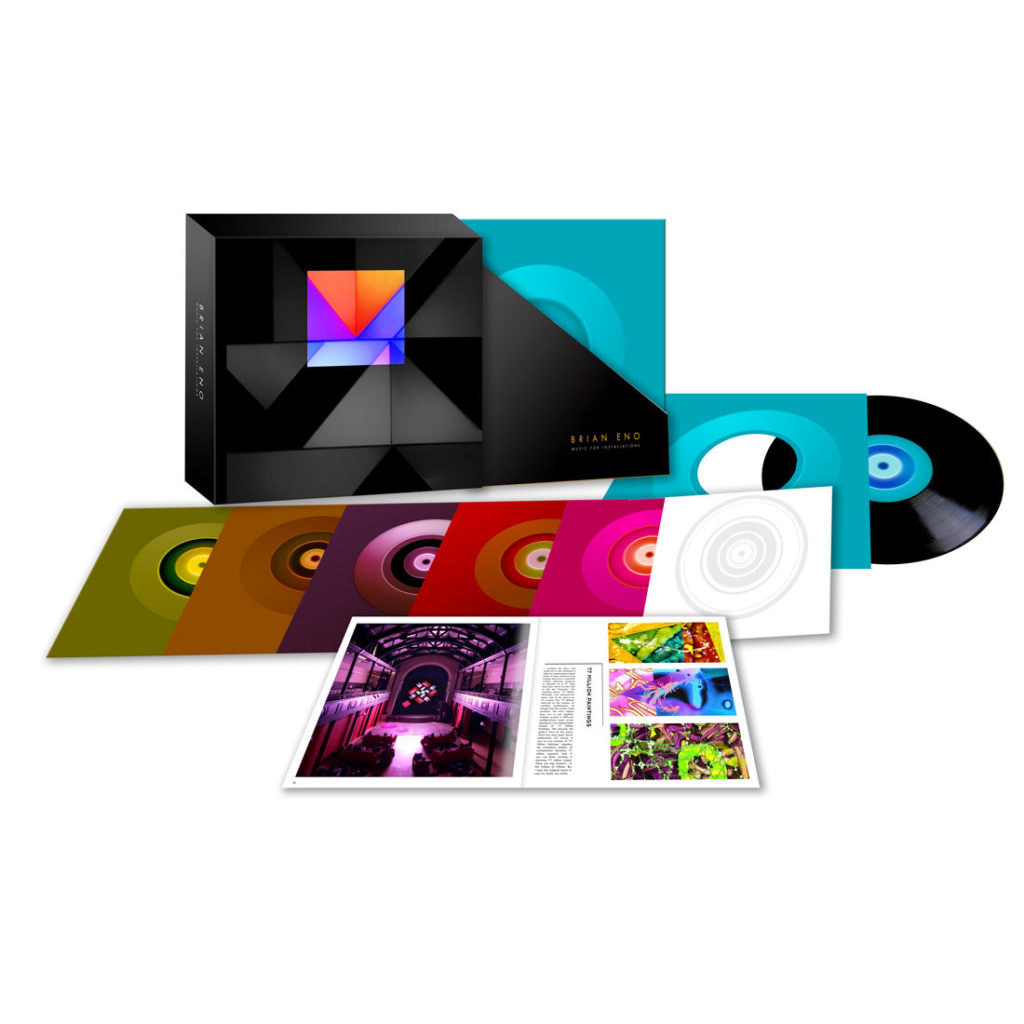 It features music used for installations at locations including the Marble Palace in St. Petersburg, Beijing's Ritan Park and the Sydney Opera House. The final disc is titled Music For Future Installations and includes entirely new recordings. Last year, Eno brought his installation work into the home with Reflection, a generative app that does not end.
Pre-order a copy here ahead of Music For Installations' 4th May release; check out the track lists below.
LP1 : Music From Installations
Side A
A1. Kazakhstan
Side B
B1. The Ritan Bells
LP2 Music From Installations
Side C
C1. Five Light Paintings
Side D
D1. Flower Bells
LP3 : 77 Million Paintings
Side A
A1. 77 Million Paintings – Part 1
Side B
B1. 77 Million Paintings – Part 2
LP4 : Lightness – Music For The Marble Palace
Side A
A1. Atmospheric Lightness – Part 1
Side B
B1. Atmospheric Lightness – Part 2
LP5: Lightness – Music For The Marble Palace
Side C
C1. Chamber Lightness – Part 1
Side D
D1. Chamber Lightness – Part 2
LP6 – I Dormienti
A1. I Dormienti – Part 1
Side B
B1. I Dormienti – Part 2
LP7 – Kite Stories
Side A
A1. Kites I
A2. Kites II
Side B
B1. Kites III
LP8 – Making Space
Side A
1 A1. Needle Click
2 A2. Light Legs
3 A3. Flora and Fauna / Gleise 581d
4 A4. New Moons
5 A5. Vanadium
6 A6. All The Stars Were Out
Side B
B1. Hopeful Timean Intersect
B2. World Without Wind
B3. Delightful Universe (seen from above)
LP9 – Music For Future Installations
Side A
A1. Unnoticed Planet
A2. Liquidambar
A3. Sour Evening ( Complex Heaven 3 )
Side B
B1. Surbahar Sleeping Music