Published on
September 20, 2018
Category
News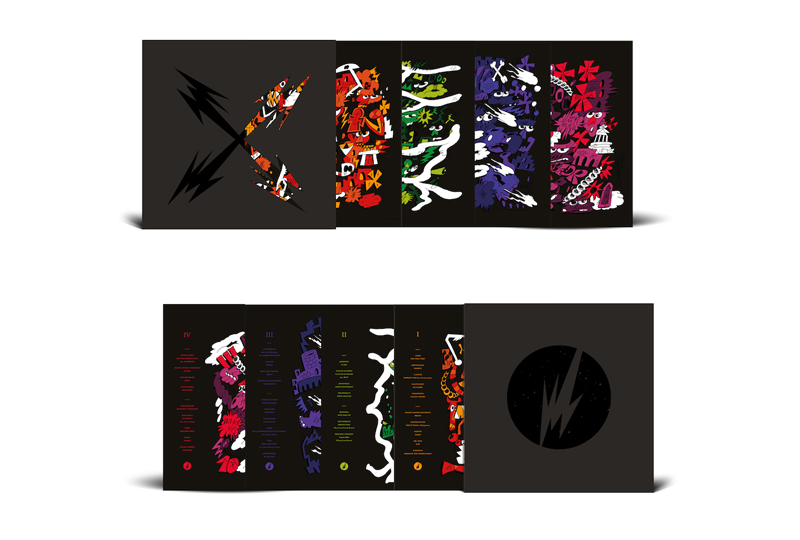 New music from the genre-busting home of Flying Lotus, Thundercat, Georgia Anne Muldrow and more.
Flying Lotus' Brainfeeder label will mark its 10th anniversary with a new 4xLP box set, collecting 36 tracks from across the label roster.
Of these, 22 tracks are completely new, with the likes of Thundercat feat. BADBADNOTGOOD, Flying Lotus feat. BUSDRIVER, WOKE feat. George Clinton, Georgia Anne Muldrow, Ross from Friends and Dorian Concept lining up to drop previously unreleased material. It will be Clinton's first release, following the news that he will release his new album with the label.
Listen to Flying Lotus' remix of Brandon Coleman's 'Walk Free' below:
The box set has been designed by Charles Munka (creator of the original Brainfeeder logo). The printed inners are housed in 3mm-spine sleeves, and are collected inside a rigid board box with outer slipcase featuring "Brainfeeder X" laser die cut logo, spot gloss details and obi-style band.
Brainfeeder X is released on 16th November. Click here to pre-order a copy and check out the tracklist below.
Tracklist:
Vol. 01
01. Teebs – Why Like This?
02. Jeremiah Jae – $easons
03. Lapalux – Without You (feat. Kerry Leatham)
04. Iglooghost – Bug Thief
05. TOKiMONSTA – Fallen Arches
06. Miguel Baptista Benedict – Phemy
07. Matthewdavid – Group Tea (feat. Flying Lotus)
08. Martyn – Masks
09. Mr. Oizo – Ham
10. Daedelus – Order Of The Golden Dawn
11. Jameszoo – Flake
12. Taylor McFerrin – Place In My Heart (feat. RYAT)
13. MONO/POLY – Needs Deodorant
14. Thundercat – Them Changes
15. DJ Paypal – Slim Trak VIP
16. Thundercat – Friend Zone (Ross from Friends Remix)
17. Brandon Coleman – Walk Free (Flying Lotus Remix) –
Vol. 02
01. Thundercat – King of the Hill (feat. BADBADNOTGOOD)
02. Lapalux – Opilio
03. Ross from Friends – Squaz
04. Georgia Anne Muldrow – Myrrh Song
05. Dorian Concept – Eigendynamik
06. Louis Cole – Thinking
07. Iglooghost – Yellow Gum
08. WOKE – The Lavishments of Light Looking (feat. George Clinton)
09. PBDY – Bring Me Down (feat. Salami Rose Joe Louis)
10. Jeremiah Jae – Black Salt
11. Flying Lotus – Ain't No Coming Back (feat. BUSDRIVER)
12. Miguel Atwood-Ferguson – Kazaru
13. Taylor Graves – Goku
14. Little Snake – Delusions
15. Strangeloop – Beautiful Undertow
16. MONO/POLY – Funkzilla (feat. Seven Davis Jr)
17. Teebs – Birthday Beat
18. Moiré – Lisbon
19. Locust Toybox – Otravine