Published on
February 14, 2019
Category
News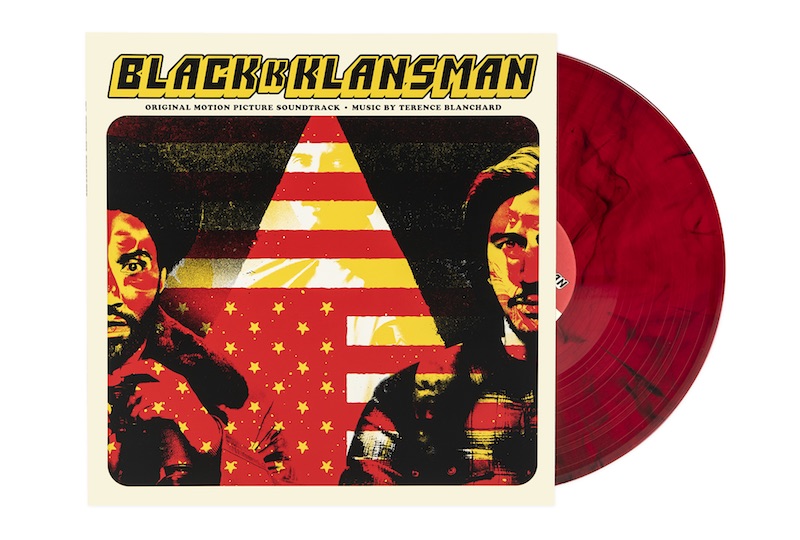 Featuring Terence Blanchard's Oscar-nominated score.
The original soundtrack to Spike Lee's BlacKkKlansman is set to be released on vinyl via Waxwork Records this week.
Read more: Our favourite soundtracks of 2018
Composed by jazz trumpet player Terence Blanchard, the 23-track score features 'Blut und Boden (Blood and Soil)' – the film's darkly iconic refrain, for which Blanchard won the Best Instrumental Composition award at this year's Grammys.
Teasing the news on Twitter, Waxwork also confirmed that the soundtrack would be pressed on 'Blood & Soil' coloured vinyl, and feature artwork by Minneapolis-based designers Aesthetic Apparatus.
The score accompanies the story of black cop Ron Stallworth as he attempts to infiltrate the Ku Klux Klan, and draws on the smooth funk of classic blaxploitation soundtracks alongside grandiose, pseudo-patriotic string arrangements. It has been nominated for Best Original Music at the Oscars.
Blanchard has written the music for every Spike Lee film since 1991's Jungle Fever, including the director's Malcolm X biopic and the 4-hour Hurricane Katrina documentary When the Levees Broke: A Requiem in Four Acts. As a musician he has worked with jazz luminaries like Art Blakey and McCoy Tyner, and has released over twenty albums.
The BlacKkKlansman soundtrack will be released on Friday 15th February via Waxwork Records. Stream it in full below.