Published on
August 11, 2014
Category
News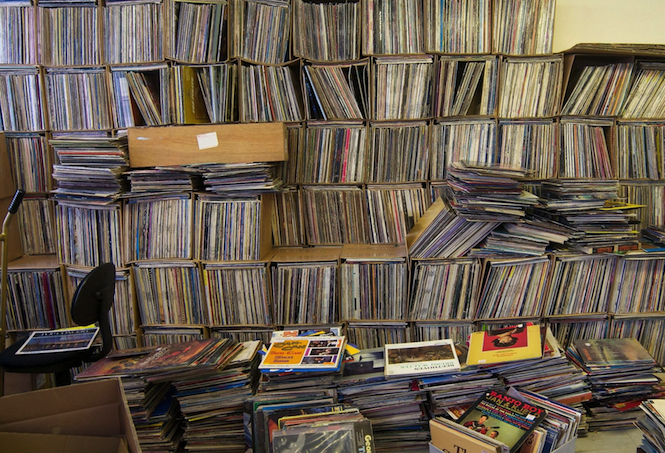 Reddington's Rare Records in Birmingham to sell 75,000 records at £1 each in unprecedented fire sale.
Birmingham's legendary second-hand record shop Reddington's Rare Records is to sell it's entire stock, regardless of market value, for £1 a record.
As reported the the Birmingham Mail, 73 year old owner Dan Reddington is hoping to shift as much stock as possible when he opens his warehouse to the public from midday on September 6th. Reddington has been running the shop as an online retailer for three years since he closed the shop in Digbeth.
With a collection that includes every conceivable genre but specialises in pop, rock, country, rock 'n' roll and jazz, Reddington admits that of the 75,000 records he plans to sell for £1 a pop some will be worth more than others, with many rarities hidden within the collection "including Loving You, a rare ten-inch album by Elvis". [via Birmingham Mail]
The sale will take place at Unit 2, Britten House, Britten Street, Redditch on Saturday 6th September. If he finds out about it in time, expect this Brazilian businessman to turn up with a trailer to add to his millions of records.
Scroll down for some ace photos of Reddington's incredible collection.