Published on
October 26, 2018
Category
News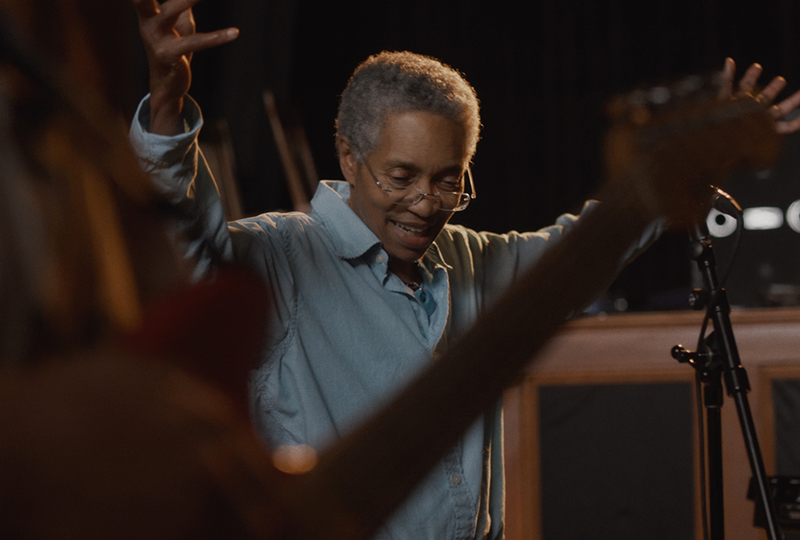 A beautiful 1986 album that was unearthed from obscurity.
A new film about the life of ambient musician Beverly Glenn-Copeland, and rediscovery of his album 30 years after its release, is in the works by LUCA production company.
Read more: Commune with Beverly Glenn-Copeland's ambient synthesis in this gorgeous short
"As a sci-fi obsessed woman living in near isolation, musician Beverly Glenn-Copeland wrote and self-released Keyboard Fantasies in rural Ontario in 1986," shares LUCA. "Recorded on an Atari-powered home-studio, the cassette featured seven tracks of a curious folk-electronica hybrid, a sound realised far before its time."
Three decades on, from the warmth of his neoprene-insulated garage studio, Glenn Copeland (formerly Beverly Glenn-Copeland) began to receive emails from people across the world, thanking him for the music they'd recently discovered.
Glenn-Copeland was largely unknown until Brandon Hocura, formerly of the reissue label Invisible City Editions, launched the label Séance Centre in 2017.
Glenn-Copeland's 1986 album Keyboard Fantasies was the label's first release, bringing Copeland's music to new audiences.
Made using a Yamaha DX-7 and Roland TR-707 synth, the album is a hybrid of folk, ambient and electronica.
Check out the track 'Ever New' below:
Keyboard Fantasies: The Beverly Glenn-Copeland Story will share the musician's remarkable journey as he embarks on his first global tour at the age of 74.
A Kickstarter campaign has been launched by the London based production company, LUCA, who have self-funded the project to date, running until 6th November.
Head here for more info.