Published on
June 22, 2018
Category
News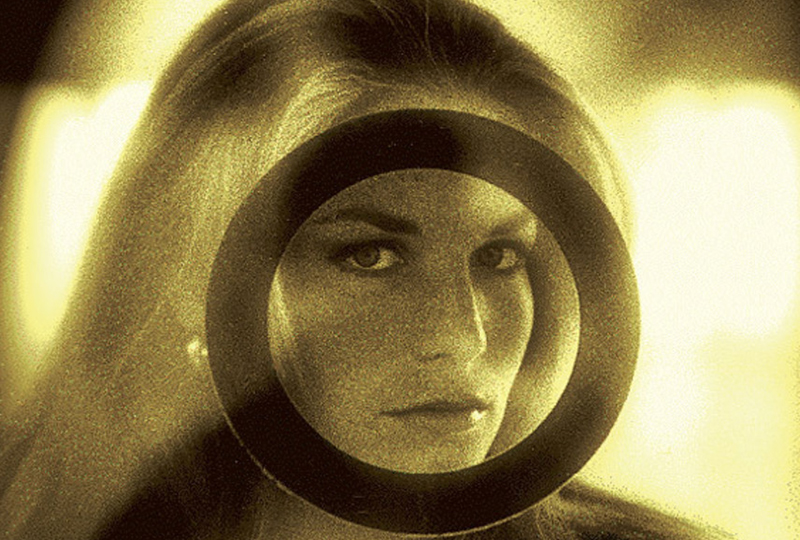 From the visionary "musique concrète magician."
A pair of soundtracks by electro-acoustic composer Bernard Parmegiani will get their first ever vinyl release on 2xLP, this August via WRWTFWW.
Both La Brûlure de Mille Soleils (1965) and Les Soleils de l'Île de Pâques (1972) were directed by Pierre Last, featuring music created by Bernard Parmegiani, a longtime member of the GRM (Groupe de recherches musicales, the French equivalent of the BBC Radiophonic Workshop).
According to WRWTFWW La Brûlure de Mille Soleils is about "a depressed millionaire poet, accompanied by his cat Marcel and a sign language robot, who travels in time to shake a persistent feeling of ennui and falls hopelessly in love with a woman from another planet. Nuff said!"
While Les Soleils de l'Île de Pâques is an "exploration of supernatural phenomenons and occult symbolism, and one hell of a trippy atmosphere."
It follows WRWTFWW's reissue of Midori Takada's seminal MWKAJU Ensemble LP Ki-Motion in June, as well as the surreal score to French cartoon Les Shadoks in late 2017.
Pre-order a copy of the double album here ahead of its 31st August release, listen to a mini-mix and check out the track list below.
Tracklist
Les Soleils de l'Île de Pâques
Side A
A1. soleils #1
A2. soleils #2
A3. soleils #3
A4. soleils #4
A5. soleils #5
A6. soleils #6
Side B
B1. soleils #7
B2. soleils #8
B3. soleils #9
B4. soleils #10
B5. soleils #11
B6. soleils #12
B7. soleils #13
B8. soleils #14
B9. soleils #15
B10. soleils #16
B11. soleils #17
B12. soleils #18
B13. soleils #19
B14. soleils #20
B15. soleils #21
B16. soleils #22
B17. soleils #23
B18. soleils #24
B19. soleils #25
B20. soleils #26
B21. soleils #27
La Brûlure de Mille Soleils
Side A
A1. brûlure #1
A2. brûlure #2
A3. brûlure #3
A4. brûlure #4
A5. brûlure #5
A6. brûlure #6
A7. brûlure #7
A8. brûlure #8
A9. brûlure #9
A10. brûlure #10
A11. brûlure #11
A12. brûlure #12
A13. brûlure #13
Side B
B1. brûlure #14
B2. brûlure #15
B3. brûlure #16
B4. brûlure #17
B5. brûlure #18
B6. brûlure #19
B7. brûlure #20
B8. brûlure #21
B9. brûlure #22
B10. brûlure #23
B11. brûlure #24
B12. brûlure #25
B13. brûlure #26
B14. brûlure #27
B15. brûlure #28
B16. brûlure #29