Published on
December 28, 2017
Category
News
"A pinch of rhythm cannot hurt and should actually make every hip swing."
Ostgut Ton has announced the 8th instalment of its Berghain series, an all-vinyl mix by Fiedel, will be released this January accompanied by a limited 12″ with four exclusive tracks.
Berghain resident Fiedel is also known for his work as MMM – a collaborative project with Errorsmith, whose Superlative Fatigue was one of our favourite albums of 2017.
"For the mix, I have collected pieces that inspire me then and now because of their energy. Personally, I asked some artists for material, and for other pieces I simply rummaged through my record collection and developed my idea for the storyline. In doing so, I thought about old companions and looked for new and interesting material," shares Fiedel.
The 140 minute, vinyl-only Berghain 08 mix was recorded live at the club in November 2017.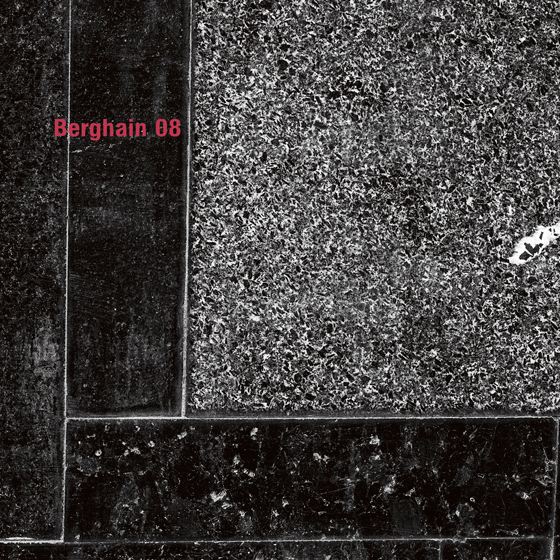 Berghain 08 EP features mix exclusives from Electric Indigo, Stefan Rein, rRoxymore, and Boris & Fiedel.
Pre-order a copy of the 12″ here ahead of its 26th January release, listen to clips from the record and check out the track lists below.
Tracklist
Berghain 08 EP
Side A
A1. Electric Indigo – Registers
A2. Stefan Rein – Panther
Side B
B1. rRoxymore – Tropicalcore
B2. Boris & Fiedel – Div'hain
Berghain 08 Mix tracklist
1. Electric Indigo – Registers
2. Planetary Assault Systems – Kat
3. Jay Clarke – In The Shadows
4. Savas Pascalidis – Nautilus
5. Robert Hood – Spectra
6. DJ Hell – Please Get Out
7. Noncompliant – Women's Work
8. Juan Atkins – Session 1 (Original)
9. Ø [Phase] – Binary Opposition (Peter Van Hoesen Process)
10. Stefan Rein – Panther
11. Unknown Force – Circuit Maximus
12. Ausgang – Acetat
13. Espen Lauritzen – F/T/S
14. Avgusto – Hidden Visitors
15. Gonzalo MD – Violent Environment
16. Luis Flores – 43
17. Jeff Rushin – Atom
18. Ron Albrecht – Several Faces
19. Remco Beekwilder – Planet Acid
20. Messiahwaits – Journey To Mars
21. Espen Lauritzen – Cid B
22. Rok – Coke N Shit
23. Space DJz – Side On
24. Your Silent Face – A Place Where Arms Bend Backwards (Fiedel Rework)
25. Substance – Gannets
26. Fiedel – Track 432
27. Marcel Dettmann – Planning
28. Lewis Fautzi – Diffracted
29. Steffi – Exit The Ego
30. Sandbenders – If Possible
31. Dopplereffekt – Voice Activated
32. Shake – Frictionalized
33. Boris & Fiedel – Div'hain
34. Errorsmith – I'm Interesting, Cheerful & Sociable
35. Cooly G – Phat Si
36. Hodge – No Single Thing
37. rRoxymore – Tropicalcore
(Photo © Danny Croucher)