Published on
June 8, 2016
Category
News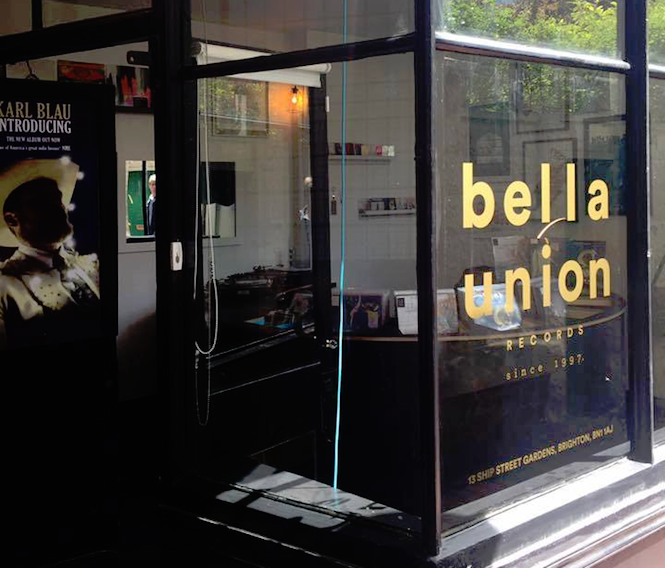 Brighton's newest record store.
Indie label Bella Union Records has unveiled its Vinyl Shop in the historic quarter of Brighton's Lanes. The shop, which opened today (8 June), will focus on stock from the label catalogue, which includes items by Father John Misty, John Grant, Explosions In The Sky, Beach House and more.
Bella Union was founded in 1997 by Simon Raymonde and Robin Guthrie of Cocteau Twins after a career with 4AD. The label is now run solely by Raymonde, who is also the man behind this new shop.
For the grand opening, there will be live in-store appearances from violinist Fiona Brice, Jamie Lee from Manchester band Money, and Mercury Rev this afternoon.
Bella Union Vinyl Shop is located at 13 Ship Street Gardens. See photos of the shop in the galley:
Watch our film on Brighton's longest serving record shop: