Published on
January 20, 2014
Category
News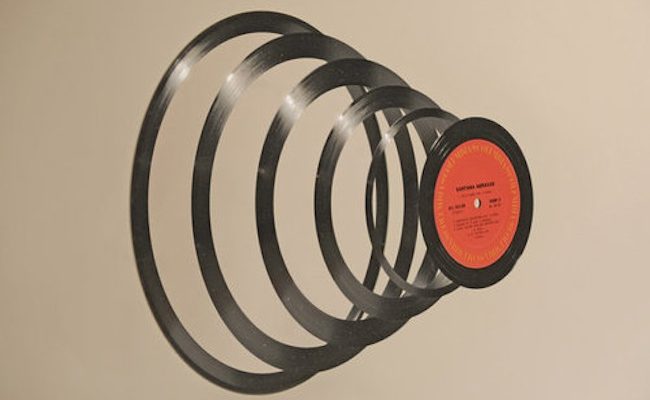 After vinyl-by-weight, get ready for vinyl-by-width.
An ingenious solution to a problem that has plagued labels and record shops for what feels like generations, Belgian label Vlek have taken a step back and had a minor brainwave that might well simplify the process of buying vinyl online and dealing with shipping costs all in one go. As announced on the label's website, all records will now be priced at €1 per inch, postage and packaging included. A simple 12€ for a 12", 7€ for a 7", 10€ for a 10".
With indie labels and shops seeing an upturn in physical vinyl sales, postage has become a bit of an issue once more, especially if you've been burned in the past by confusing pricing systems. After all, online prices often look like the better deal until you get to the dreaded checkout only to see that maybe a bus fare to your local record shop would have been worth it after all. At Vlek, "the price you see upfront is the one you'll pay at checkout."
Although it doesn't specify how this will relate to orders of multiple items, the new rule will apply to all purchases except those made from Japan, the USA, Australia and New Zealand, which will incur an extra €5 surcharge, keeping the price for shipping LPs the same as it was under the old system, while 7″ and 10″ purchases will actually work out cheaper.
Home to local artists Cupp Cave/Ssaliva, Squeaky Lobster and Sagat, you can try out Vlek's innovative new pricing system at their online shop. Now let's see whether it catches on. [via FACT]
Illustration by Brock Davis.