Published on
December 6, 2019
Category
News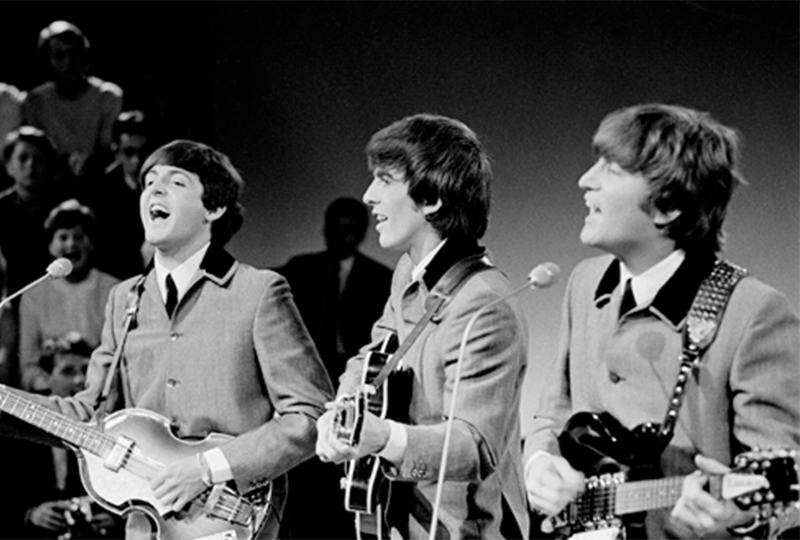 Alongside John Lennon's iconic sunglasses and George Harrison's guitar.
A rare audition tape recorded by The Beatles in 1962 will be auctioned via Sotheby's this December.
Listen next: Paul McCartney made an experimental Christmas mixtape for the Beatles in 1965
On New Year's Day in 1962, a then-unknown Beatles performed 15 songs for British label Decca Records in the hopes of landing a record deal.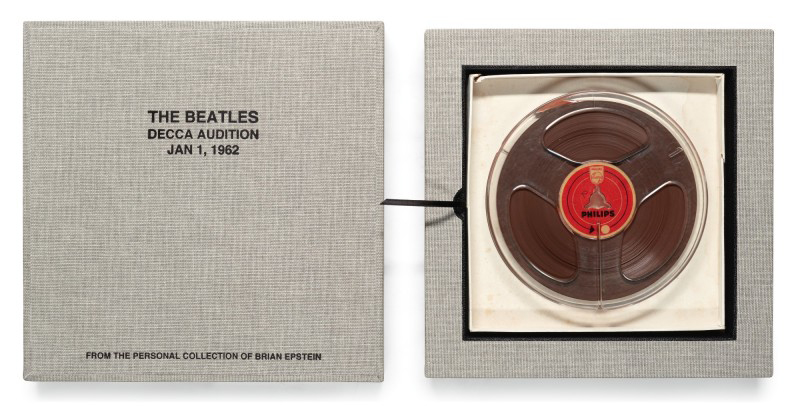 While details of what transpired remain unclear, The Beatles never signed with Decca, and then-manager Brian Epstein kept the recording, which includes tracks 'Monkey', 'Like Dreamers Do', and 'September in the Rain'.
The tapes are now being auctioned online by Sotheby's, with an estimated value of between £50,000 and £70,000.
Additionally, Sotheby's is also auctioning John Lennon's iconic sunglasses, George Harrison's steering wheel and 1959 semi-acoustic guitar, plus clothing worn by the band.
Head here for more info.