Published on
July 17, 2023
Category
News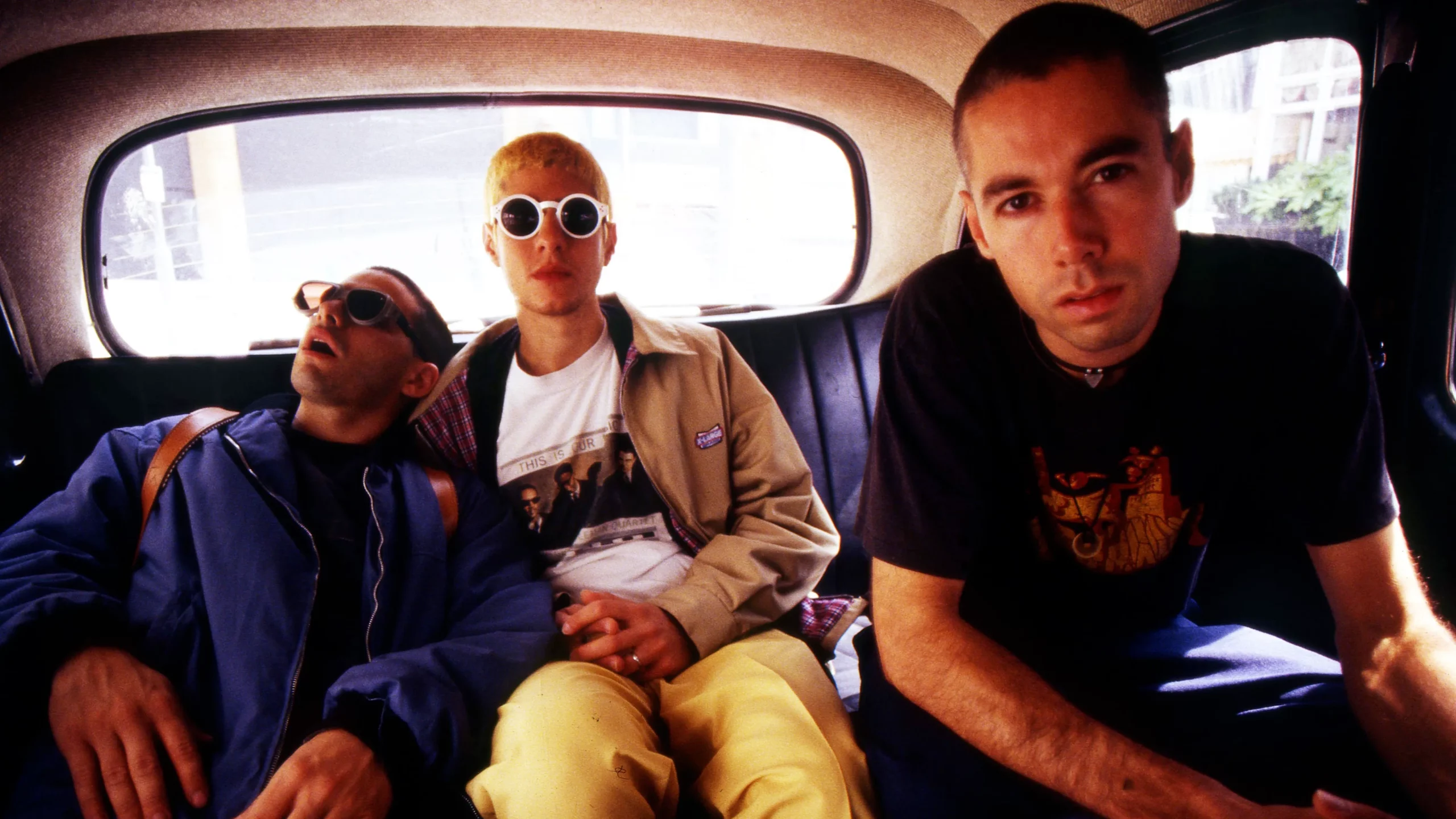 It's the Beastie Boys!
Beastie Boys are celebrating 25 years of Hello Nasty with a reissue this September.
Read more: New Raised By Rap compilation traces 50 years of hip hop on vinyl
Hello Nasty is a multi-platinum selling record and spawned singles including "Body Movin'", "Three MCs and One DJ" and "Remote Control" upon its release in 1998.
This Hello Nasty boxset is a reissue of the previously out-of-print deluxe edition released as a limited run in 2009. A 4LP boxset, it features 21 bonus tracks, an 8-panel gatefold package, a hardcover "coffee table book" slipcase and a removable sew-on patch.
You can pre-order Hello Nasty now ahead of its September 8 release via UME.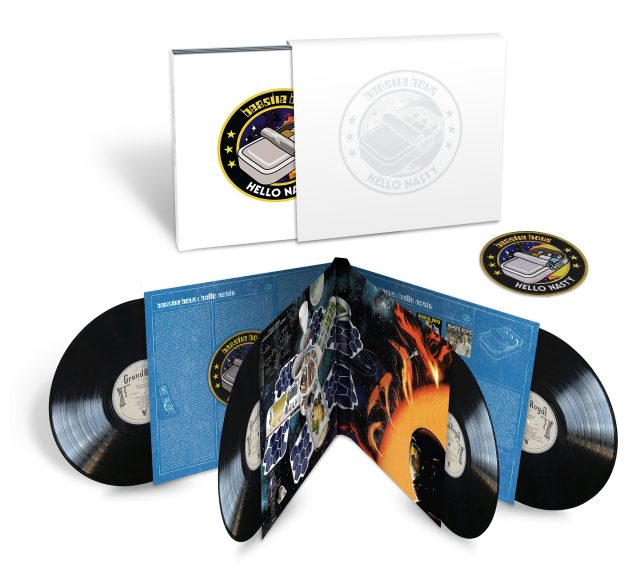 Tracklist:
Disc 1 – Side A
Super Disco Breakin'
The Move
Remote Control
Song For The Man
Just A Test
Body Movin'
Disc 1 – Side B
Intergalactic
Sneakin' Out The Hospital
Putting Shame In Your Game
Flowin' Prose
And Me
Three MCs And One DJ
Disc 2 – Side A
The Grasshopper Unit (Keep Movin')
Song For Junior
I Don't Know
The Negotiation Limerick File
Electrify
Disc 2 – Side B
Picture This
Unite
Dedication
Dr. Lee, PhD
Instant Death
Disc 3 – Side A
Description Of A Strange Man
Dirt Dog
Intergalactic (Colleone Webb Remix)
DR. Lee Version Dub
Switched On
Disc 3 – Side B
Body Movin' (Fatboy Slim Remix)
Auntie Jackie Poom Poom Delicious
Putting Shame In Your Game (Prunes Remix)
Stink Bug
Disc 4 – Side A
Peanut Butter & Jelly
Piano Jam
Happy To Be In That Perfect Headspace
The Negotiation Limerick File (The 41 Small Stars Remix)
The Drone
20 Questions Version
Disc 4 – Side B
The Bizz Grasshopper Experiment
Hail Sagan (Special K)
Body Movin' (Kut Masta Kurt Remix)
Creepin'
Learning Remote Control
Oh My Goodness This Record's Incredible