Published on
January 15, 2018
Category
News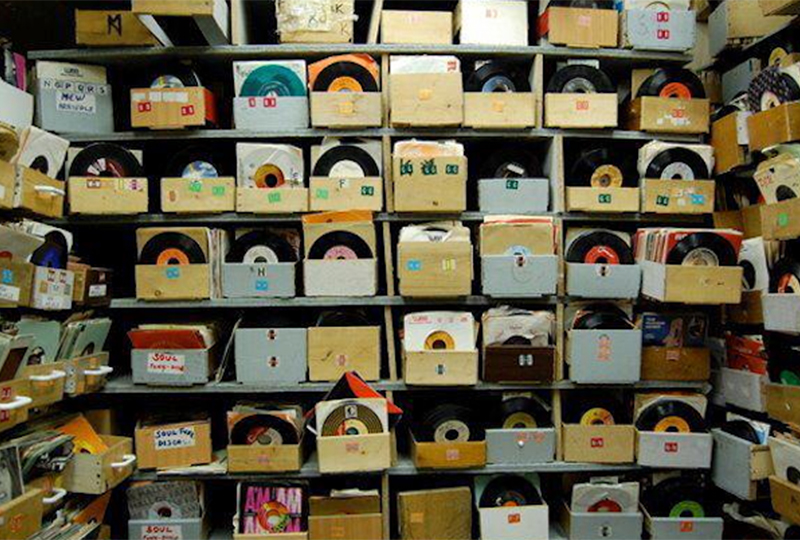 Classic house 7″s anyone?
UK label BBE has announced a new vinyl series called Foundations, dedicated to releasing edits of iconic house tracks on 7″.
Read next: A brief history of iconic Chicago house label Dance Mania
Foundations will be presented by DJ Spinna and Kai Alce.
House tracks have historically been released on 12″ format which allows for longer tunes to be pressed on each side, so why the change?
"Well my interest in 7"s is new," explains Kai. "I have been a collector of 12"s all my life, house & disco. Being inspired by JRocc after playing one of Discogs' Crate Diggers events, my initial focus was on finding house 7"s which proved to be harder than I thought… Most were not available in 7" format and the popular ones that existed were quite rare. So now me and Spinna are trying to fill some of those empty spaces."
"Although endlessly repressed on other formats, a few classic house titles have simply never been pressed on 7" vinyl," adds DJ Spinna. "We ran our '45 wish list past BBE and the rest is history. When creating the edits we tried to imagine we worked for the original record label and were cutting the 'radio edit'. The aim: to keep the heart of the track intact while reducing the length to fit the format."
Cajmere's seminal 'Brighter Days' is the first track to get the 7″ treatment, with Kai Alce's edit of the Masters At Work mix on the A-side, plus an edit of the Underground Goodie mix on the flip.
Pre-order a copy here ahead of its 26th January release, and listen to the full version of the Underground Goodie 'Brighter Days' mix below.