Published on
December 9, 2021
Category
News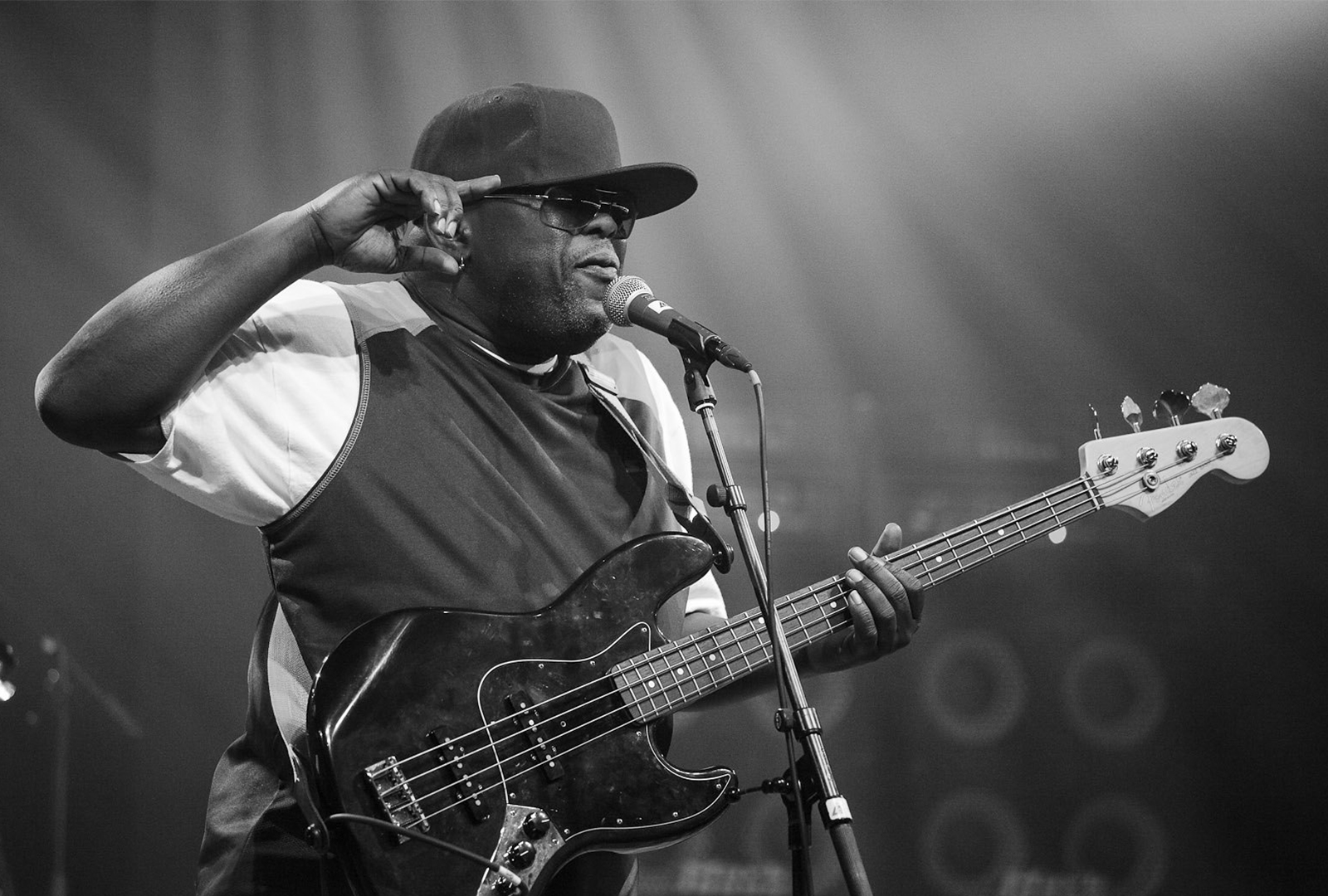 RIP to the Sly and Robbie bassist.
Bassist Robbie Shakespeare has died, aged 68.
Read more: Sly & Robbie select their essential reggae records
Born in 1953, Shakespeare grew up in Kingston in a musician family. He began learning acoustic guitar as a young child, before playing bass after being tutored by Aston "Family Man" Barrett.
Shakespeare formed Sly and Robbie with Sly Dunbar during the mid '70s. Following their work on Mighty Diamonds' 1976 album Right Time, the pair were quickly launched into more mainstream success.
The went on to collaborate with, and produce music by, artists including Grace Jones, Sinéad O'Connor, Bob Dylan, Mick Jagger, and Yoko Ono.
The duo also released their own records, most recently 2019's The Final Battle: Sly & Robbie vs. Roots Radics.
Shakespear died in a Florida hospital after undergoing kidney surgery, as The Jamaica Gleaner reports.
---
Photo by: Kristof Van Paemel