Published on
January 5, 2023
Category
News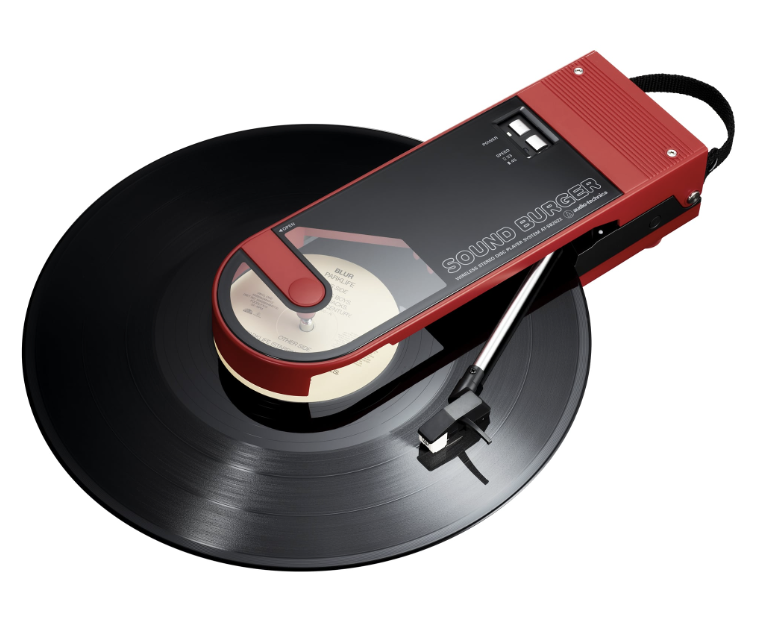 Take your records on the go.
Audio-Technica has shared plans to bring back the Sound Burger later this year.
Read more: Audio-Technica re-introduces the Sound Burger and launches new high-end turntable
Back in November, Audio-Technica released a limited edition AT-SB2022 portable turntable to celebrate its 6oth anniversary. The turntable sold out in a matter of days, inspiring the audio brand to reintroduce the Sound Burger for a wider audience this spring.
"The response to the 60th-anniversary limited-edition model of the Sound Burger portable turntable was nothing less than extraordinary," said Gary Boss, Director of Marketing, Audio-Technica US.
"We heard loud and clear the frustration of those who hoped to buy one of these turntables but were unable to do so. While the new model coming in the spring will not feature the 60th anniversary numbered badge, colour and packaging of the limited-edition version, it will be more widely accessible. We hope Sound Burger fans will be just as excited about this new model and that it will inspire the next generation of analogue enthusiasts."
Originally released in the 1980s, the Sound Burger plays 33-1/3 and 45 RPM singles and LPs on the go through a dynamic balance system which uses a spring to apply pressure to the stylus.
A release date and price is yet to be announced.