Published on
November 1, 2022
Category
News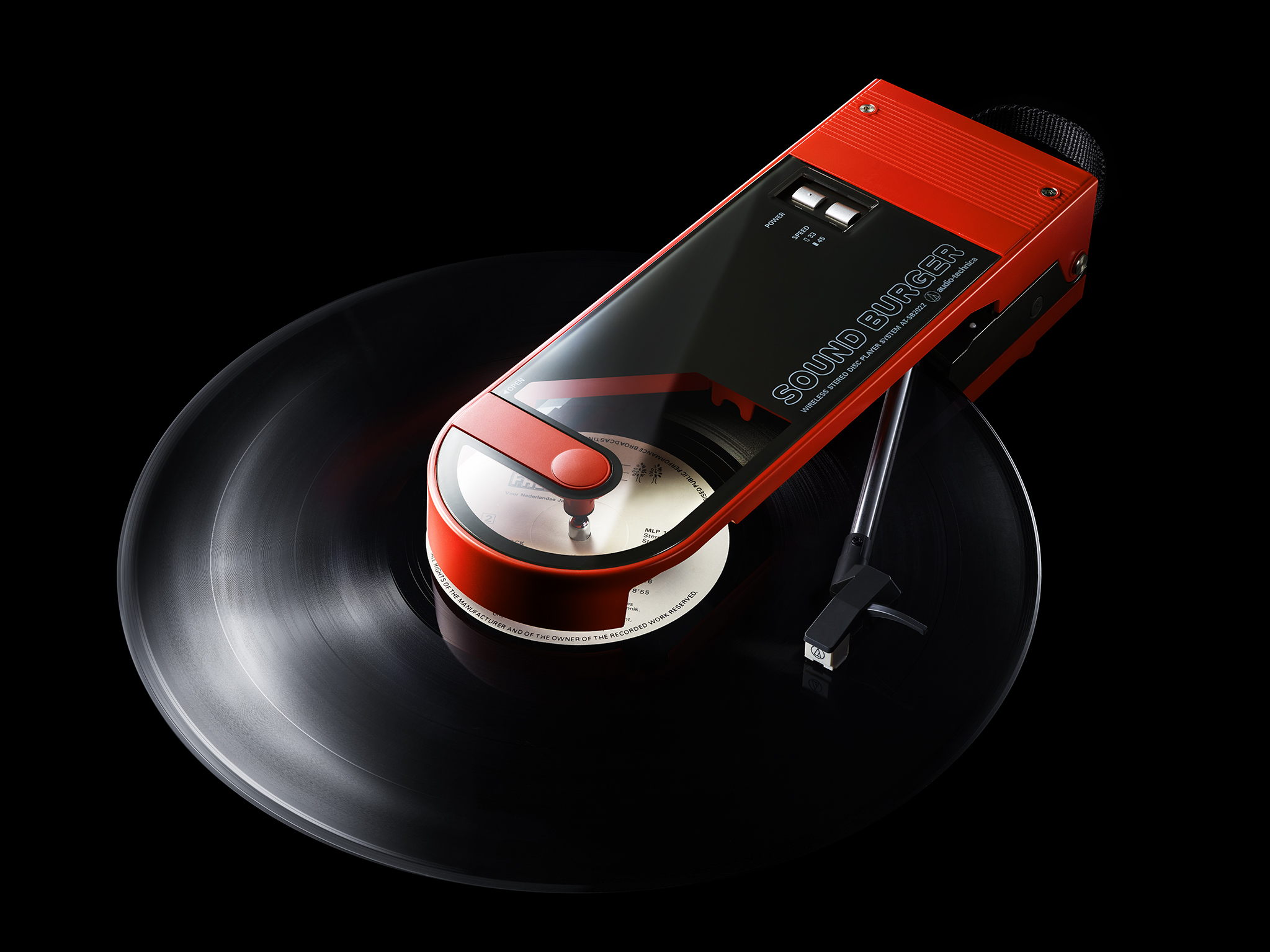 For luxurious home listeners and vinyl fans on the go.
As part of its 60th-anniversary celebrations, Audio-Technica has announced the reintroduction of the Sound Burger portable record player and has launched a new high-end turntable, the AT-LP2022.
Originally popular in the 1980s, the Sound Burger will allow you to play 33-1/3 and 45 RPM singles and LPs on the go, thanks to its dynamic balance system which uses a spring to apply pressure to the stylus.
Whilst its aesthetic stays loyal to the original Sound Burger, this updated version includes modern touches such as a USB-C charging port and Bluetooth connectivity.
Audio-Technica has also announced the launch of the AT-LP2022 turntable. Limited to only 3000 units worldwide, the AT-LP2022 features a high-density clear acrylic chassis and a Shibata stylus.
For the AT-LP2022's launch, Audio-Technica president, Kazuo Matsushita explained: "It is an honour to provide a quality audio experience to millions of people throughout the
world. What begins as a simple vibration–a subtle movement–results in an emotional connection, whether that be when listening deeply to an album or sharing your voice with the world."
The AT-LP2022 will be available in Winter 2022.
The Sound Burger and AT-LP2022 will retail at £199.99 and £999 respectively.