Published on
November 15, 2018
Category
News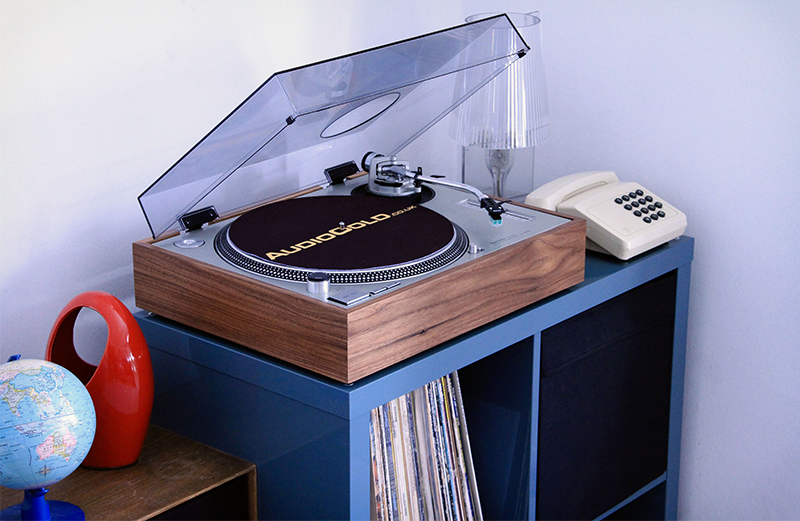 Sonic substance meets style.
Audio Gold has released an isolation plinth suitable for use with various Technics and Audio-Technica turntables.
Read more: Audio Gold – Inside the Aladdin's cave of analogue hi-fi
The dual purpose accessory helps to improve the performance of your deck, while enclosing its base in a solid wood case.
The underside of the plinth has discreet sorbothane feet, which thanks to the properties of the material dampens vibration while ensuring no damage befalls the surface it rests upon.
A set of four isolation spikes are supplied with the plinth. When used in place of a deck's standard feet, the spikes give your turntable a lower profile and second degree of sound isolation, helping to expand the soundstage.
Space to rear of the plinth accommodates lid hinges, while holes in the veneer ply base allow for discreet cable runs.
The plinth comes in solid walnut or oak variants, and is compatible with Technics models SL-1200, MK2-5, G/GR 1300/1500/150 and the Audio Technica LP120 and LP5 turntables.
Audio Gold's handmade plinths are available via Audio Gold at an introductory price of £195.