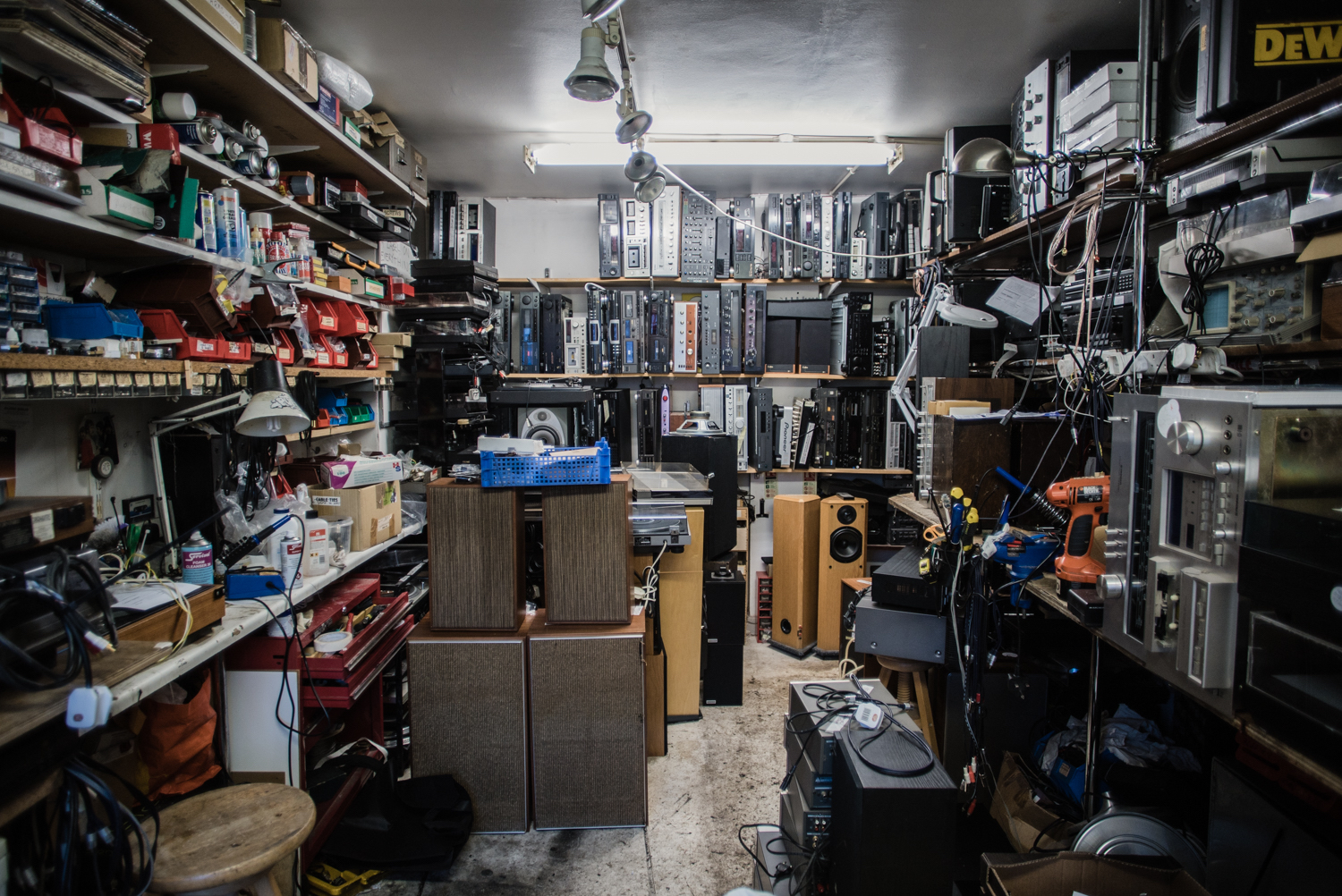 Published on
April 25, 2017
Category
Vinyl Factory Films
One of London's last vintage turntable specialists.
Audio Gold may not be a secret, but it is something of a rarity. Nestled at the foot of Muswell Hill in North London, the double-fronted emporium is one of the last places in the capital where you can buy vintage, new and second-hand analogue hi-fi equipment, and practically the last who will repair (nigh on) everything you bring them. They even have a specialist devoted to battered Technics SL-1200s.
And selling everything from Icon Audio valve amps to Linn Sondek LP12 turntables to Tannoy speakers, the shop is something of a sanctuary in the snake oil world of modern hi-fi, where fixing up the old is always preferable to jumping on the new.
With a record shop in the corner, the shop already looks like something of an treasure chest from the outside, with all manner of gear from the last 60 years piled floor-to-ceiling. But once you enter into the backroom, Audio Gold truly reveal its cavernous nature – mountains of tape decks, speakers and cables line the way into the back rooms, where their fabled, secret stash of props (vintage computers, games consoles, vinyl boomboxes etc) is stored and you don't know what you might find…
Watch our short introduction and check out some more images from the shop above.
---
Audio Gold can be found at 308-310 Crouch End, Park Rd, London N8 8LA. Check out their website here.
Music: Funk Factory, 'Funk It', courtesy of Be With Records. Get the full LP here.