Published on
August 14, 2023
Category
News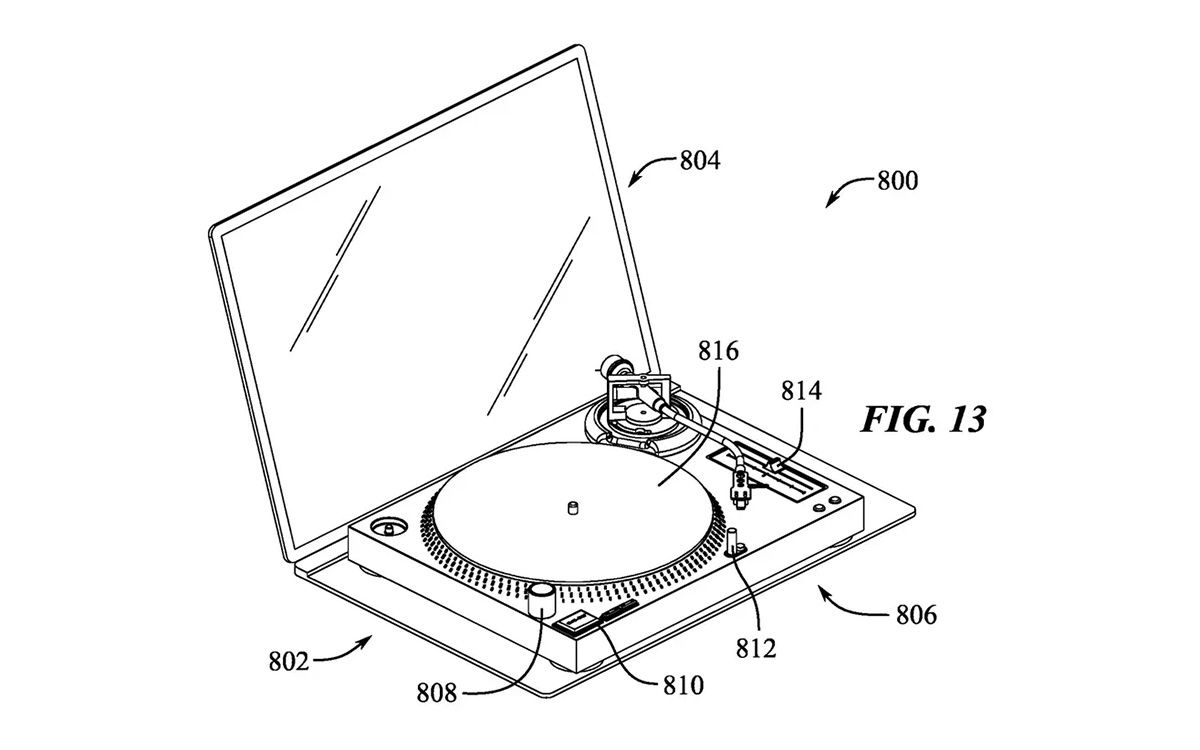 Mix on the go.
Apple has filed a patent document that outlines "modularised computing and input devices" to the United States Patent and Trademark Office, which includes an attachable turntable.
The turntable attachment features alongside illustrations for other attachable components such as multiple screens and keyboards, with all being able to communicate with the base system either wirelessly or physically.
Read more: Jony Ive designs £50,000 rework of Sondek LP12 turntable
Described simply as a "computing device including an input device", Apple goes on to explain the turntable use-cases: "The computing device can be utilized by a music producer, disc jockey, an audio engineer, or the like to generate music in one configuration while also being able to permit the user to remove the input device and removably attach a keyboard or second display to the base to provide traditional laptop functionality."
Elsewhere within the document, Apple adds: "One or more other input devices can be positioned at the input surface of the base, such as, one or more displays, knobs, switches, buttons, turntables, or other input devices".
Read the full patent document here.