Published on
December 19, 2016
Category
News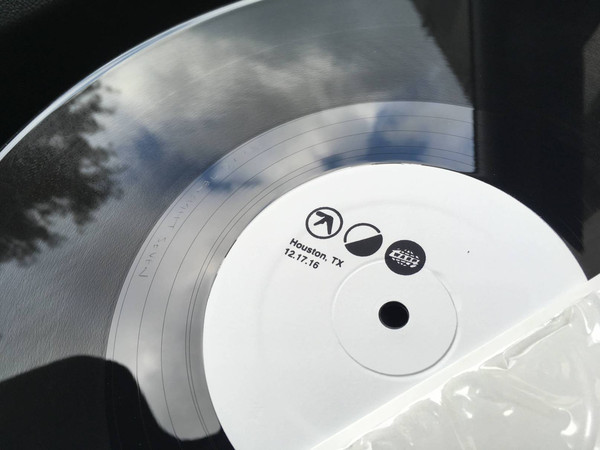 For silly money.
As well as playing his first live show in the US in eight years at Houston's Day for Night festival on Saturday evening (17 December), Aphex Twin also "released" a mysterious new 12″ at the merch stand which has since garnered just as much attention.
Little was initially known about the release, with only 500 copies of the surprise 12″ being made available to festival goers. Featuring all-white artwork and no text – other than the festival's date and location along with the AFX and Warp Records logo – a festival rep has since confirmed the authenticity of the record to Pitchfork, and audio rips of both sides seem to have been uploaded to reddit.
Least surprisingly perhaps, the first copy has made it onto Discogs, with one optimistic seller hoping to get $349 (c. £280) for the release. You can always count on the resale flippers to ruin all the fun.
Update 20/12/16: In the latest in another trolls vs. sharks saga on Discogs, someone has now offered their copy of the 12″ for £33,333.00 (c.£28,000), while another new listing carries the updated tracklist: "1. no one had any idea what tracks are on this, 2. neither do i since i did not open it".