Published on
February 16, 2016
Category
News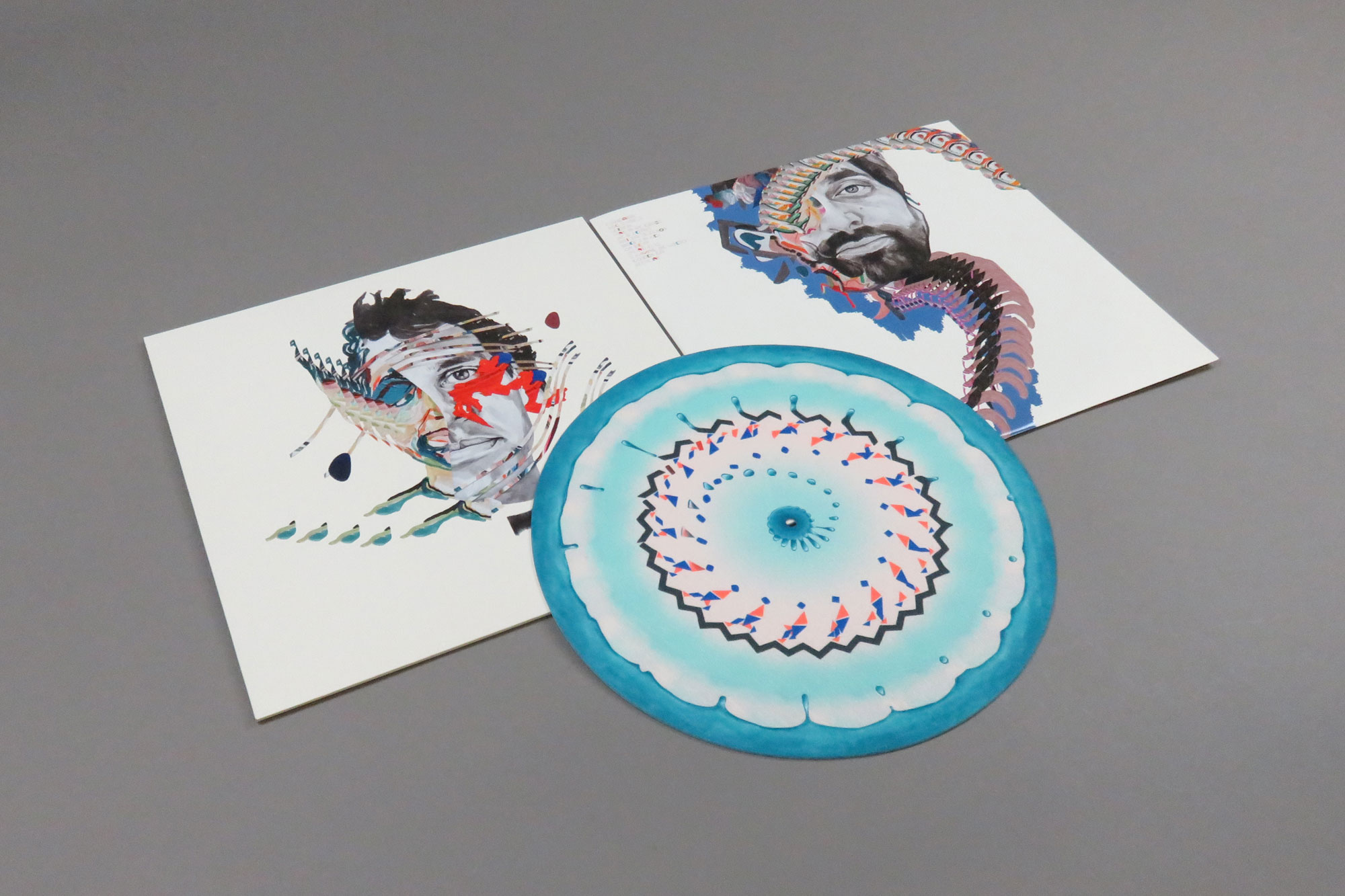 No psychedelic expense spared.
As 2009's Merriweather Post Pavilion testifies, Animal Collective's love for optical trickery goes way back.
Here they've enlisted the brilliant Elliot Schultz (remember these incredible embroidered animations?) to create a whimsical zoetrope slipmat for the deluxe edition of new album Painting With.
Watch the mesmerising zoetrope below:
Recorded at EastWest Studios in Hollywood, where Brian Wilson laid down both Pet Sounds and Smile (an audible influence on the album), the limited vinyl edition of the album comes in a choice of three Brian DeGraw-painted covers, with a separate exclusive 7" featuring 2 non-album tracks for everyone who orders through the Animal Collective / Domino Mart shop.
Click here to order yours and check out the release in more detail below:
Photos: Bleep