Published on
November 13, 2019
Category
News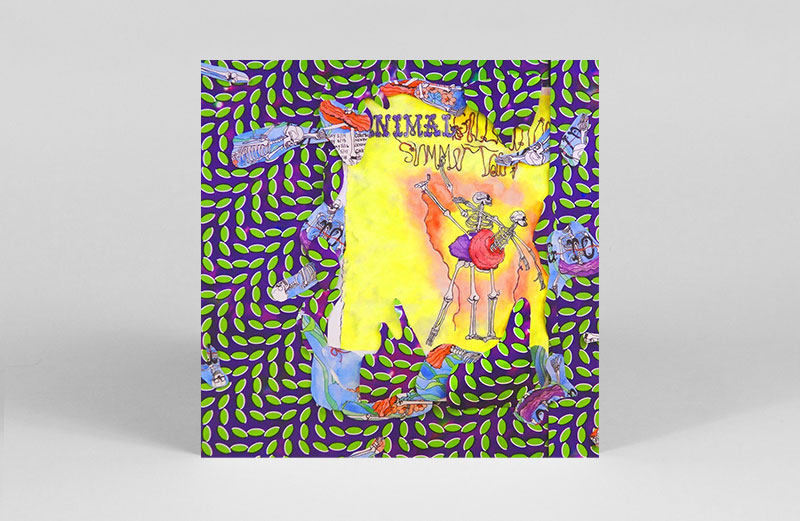 Celebrating the 10th anniversary of Merriweather Post Pavilion.
Animal Collective are releasing a new live album, titled Ballet Slippers, on triple vinyl this November via Domino.
The new release has collected live performances from Animal Collective's 2009 North America tour, with songs alongside transitions and interludes.
"It's impossible for us to remember the years around Merriweather Post Pavilion without thinking about the live experience. … Every night on tour, the music opened up again, leaving us new spaces to fill and new opportunities to rethink our past", explains Animal Collective.
Ballet Slippers follows 2018's Tangerine Reef, released via Domino.
Head here for more info, and check out the tracklist below.
Tracklist:
Side A
1. In The Flowers (Live June 2, 2009 Boulder, CO)
2. Who Could Win A Rabbit (Live June 9, 2009 Ft. Lauderdale, FL)
3. Summertime Clothes (Live June 9, 2009 Ft. Lauderdale, FL)
Side B
1. Bleed (Live May 30, 2009 Las Vegas, NV)
2. Guys Eyes (Live June 9, 2009 Ft. Lauderdale, FL)
3. My Girls (Live May 30, 2009 Las Vegas, NV)
Side C
1. Banshee Beat (Live June 2, 2009 Boulder, CO)
2. Lion In A Coma (Live June 9, 2009 Ft. Lauderdale, FL)
3. No More Runnin' (Live May 29, 2009 Los Angeles, CA)
Side D
1. Lablakely Dress/Fireworks (Live June 9, 2009 Ft. Lauderdale, FL)
Side E
1. Daily Routine (Live May 30, 2009 Las Vegas, NV)
2. Brothersport (Live June 2, 2009 Boulder, CO)