Published on
April 26, 2017
Category
News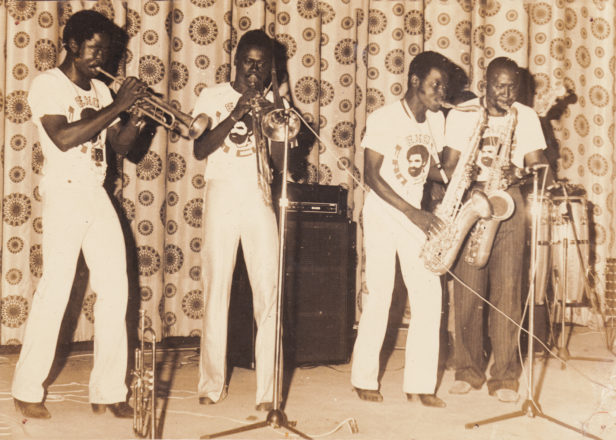 The noteworthy reissue label dishes up another foot-shaking classic-in-the-making.
In 2009, Analog Africa's founder Samy Ben Redjeb travelled to Cameroon and returned with enough music to document a shapeshifting era in the country's popular music landscape.
Pop Makossa – The Invasive Dance Beat of Cameroon 1976–1984 collects feverish funk and disco belters that "plugged Cameroon's traditional makossa style into the modern world," held together by a beat that has its origins in a funeral dance.
Out June 16, the 12-track compilation comprises tracks from the likes of teenage prodigy Bill Loko – whose monster hit 'Nen Lambo' you can hear below – producer Mystic Djim and Dream Stars' jewel-in-the-crown, 'Pop Makossa Invasion'. See the full tracklist below.
Framed by an incredible cover image that depicts a figure wearing a traditional mask in the midst of a modern Cameroonian city, Pop Makossa follows last year's superb Space Echo compilation and is set to be another coveted release from the ever-reliable imprint.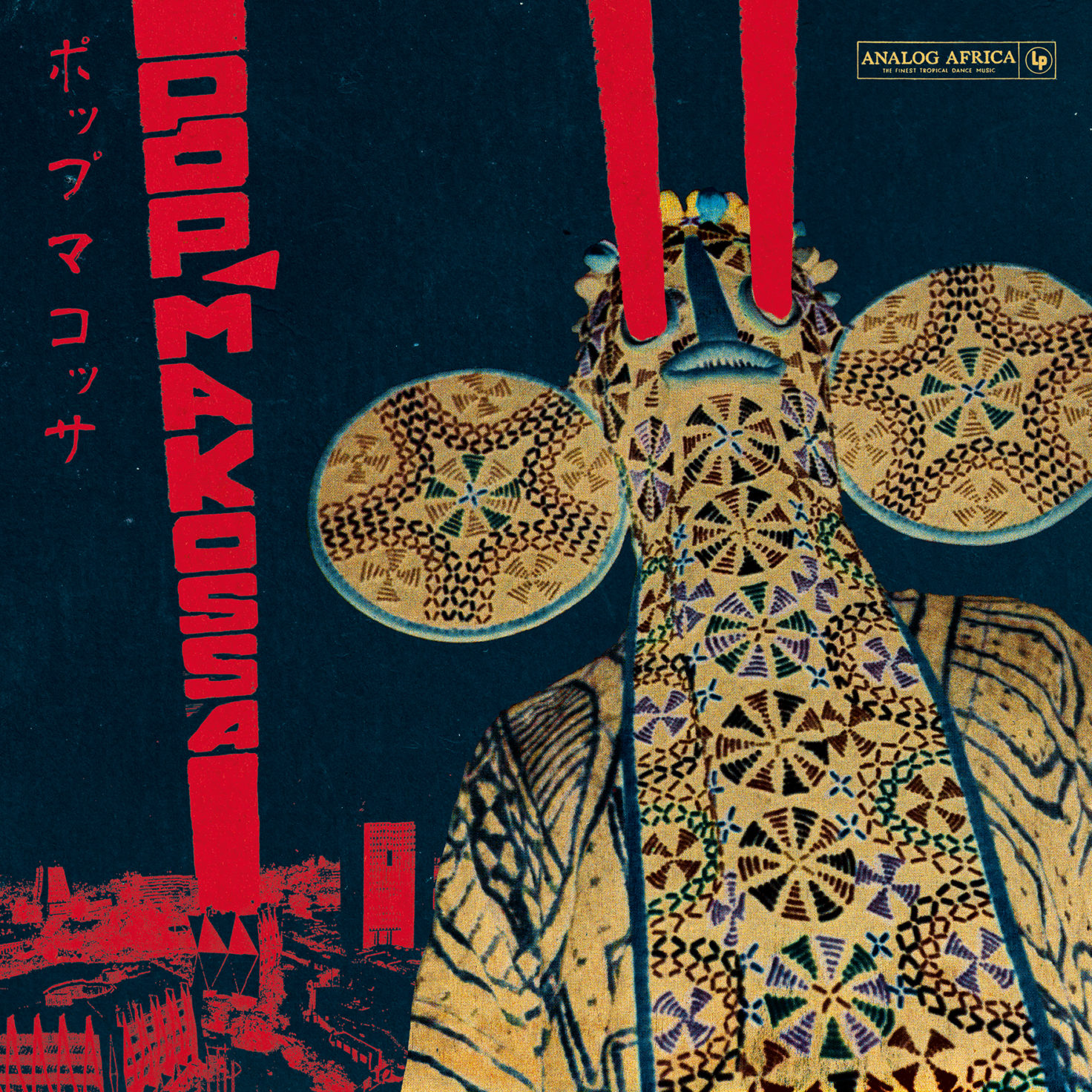 Tracklist:
01. Dream Stars – 'Pop Makossa Invasion'
02. Mystic Djim & The Spirits – 'Yaoundé Girls'
03. Bill Loko – 'Nen Lambo'
04. Pasteur Lappé – 'Sanaga Calypso'
05. Eko – 'M'ongele M'am'
06. Olinga Gaston – 'Ngon Engap'
07. Emmanuel Kahe et Jeanette Kemogne – 'Ye Medjuie'
08. Nkodo Si-Tony – 'Mininga Meyong Mese'
09. Pasteur Lappé – 'The Sekele Movement'
10. Bernard Ntone – 'Mussoliki'
11. Pat' Ndoye – 'More Love'
12. Clément Djimogne – 'Africa'