Published on
April 26, 2019
Category
News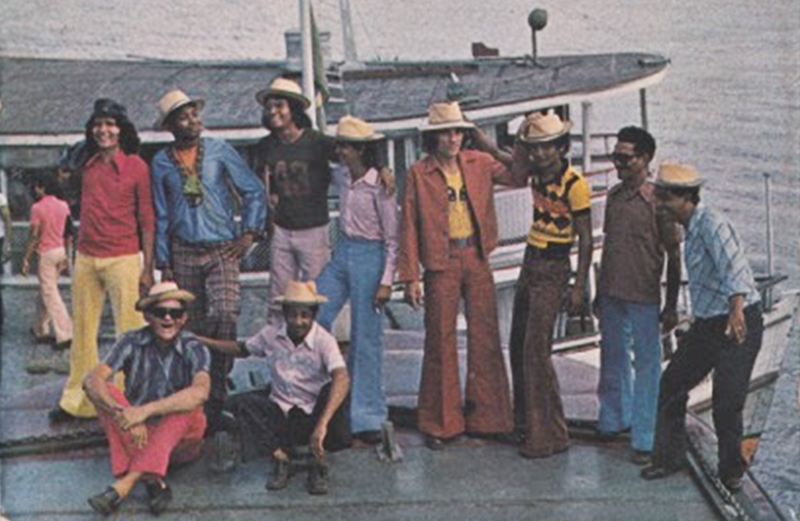 "The soundtrack for sweltering nights in the city of Belém's club district."
Analog Africa is releasing a compilation featuring Amazonian dance music from Northern Brazil during the 1970s.
Read more: A guide to Rio's best record shops
Jambú e Os Míticos Sons Da Amazônia includes 19 tracks compiled by Samy Ben Redjeb and Carlos Xavier, the majority of which were recorded during the mid-1970s, in the northern Brazilian city Belém.
Local sound system culture and traditional Amazonian music combined with international influences arriving via its vibrant port, to create a unique mix of sounds.
Its double vinyl release includes a 24-page booklet with liner notes, interviews and archival images.
Jambú e Os Míticos Sons Da Amazônia follows Analog Africa's reissue of Dur Dur Band Of Somalia Volume 1 & 2.
Pre-order a copy here ahead of its 21st June release, check out the artwork and tracklist below.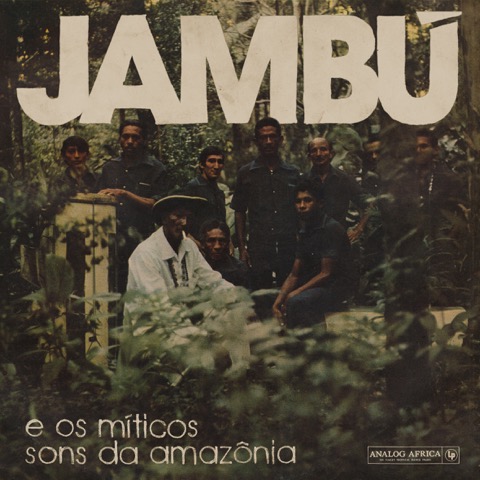 Tracklist:
1. (Introdução) – Rosvaldo Ja Chegou?
2. Pinduca – Vamos Farrear
3. Os Muiraquitãns – A Misturada
4. Os Quentes de Terra Alta – Praia Do Algodoal
5. Pinduca – Pai Xangô 03:37
6. Janjão – Meu Barquinho 03:14
7. Messias Holanda – O Galo Canta, O Macaco Assovia
8. Vieira e Seu Conjunto – Lambada Da Baleia
9. Verequete e O Conjunto Uirapurú – Mambo Assanhado
10. O Conjunto De Orlando Pereira – Carimbó Para Yemanjá
11. Pinduca – Coco Da Bahia
12. Messias Holanda – Carimbó Da Pimenta
13. Verequete e O Conjunto Uirapurú – Da Garrafa uma pinga 03:13
14. O Conjunto De Orlando Pereira – Maruda
15. Magalhães e Sua Guitarra – Xangô 03:23
16. Vieira e Seu Conjunto – Melô Do Bode
17. Grupo da Pesada – Võa Andorinha
18. Grupo da Pesada – Lundun Da Yaya
19. Mestre Cupijó e Seu Ritmo – Despedida