Published on
August 3, 2018
Category
News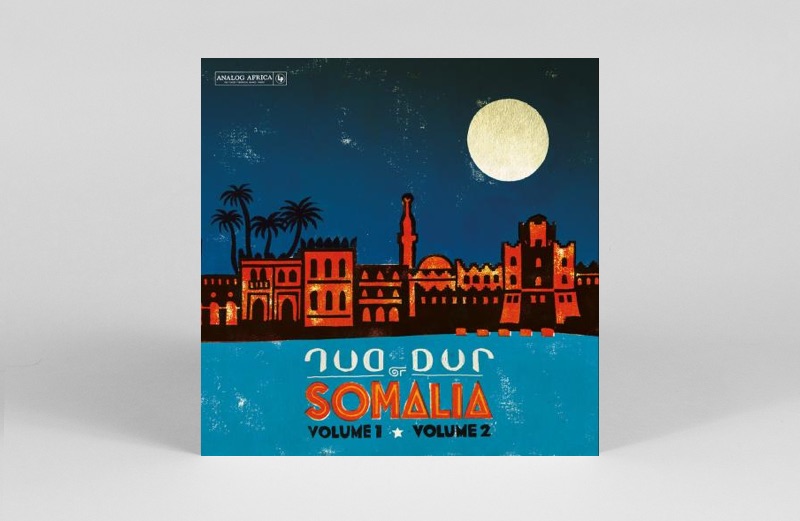 A rare Dur-Dur Band performance will take place in London to celebrate the release.
Formed in the 1980s in Mogadishu, the capital of Somalia, the Dur-Dur Band became one of the country's most popular, and funkiest, bands. Their fusion of traditional Somalian music, Banaadiri beats and spiritual Saar, with funk, soul and disco, lead to their success across the Horn of Africa.
Announcing their arrival into the Mogadishu music scene with infectious first single, 'Yabaal', their popularity only continued to rise. The release of Volume 2 in 1987 marked their peak, with 'Diinleeya' capturing the ear of Somalia. However, the band split in the early 1990s when Somalia's political state became unstable, forcing many to flee the country.
Their legacy was only thought to live on through second or third generation cassettes, but Analog Africa's founder, Samy Ben Redjeb, was able to acquire the band's master tapes. The reissue, titled Dur Dur of Somalia – Volume 1, Volume 2 and Previously Unreleased Tracks, promises to offer a new listening experience. This signals an increasing interest in Dur-Dur Band, and Somalian music, with Awesome Tapes From Africa having released Volume 5 in 2013.
The release will be available as either a triple LP or double CD, and will include two previously unreleased tracks. In addition, the liner notes contain interviews with the original band members, offering insight into Somalia's musical history. It will be released on 14th September.
Tickets for their live performance with DJs Samy Ben Redjeb and Stepping in Tomorrow can be purchased now.