Published on
October 13, 2015
Category
News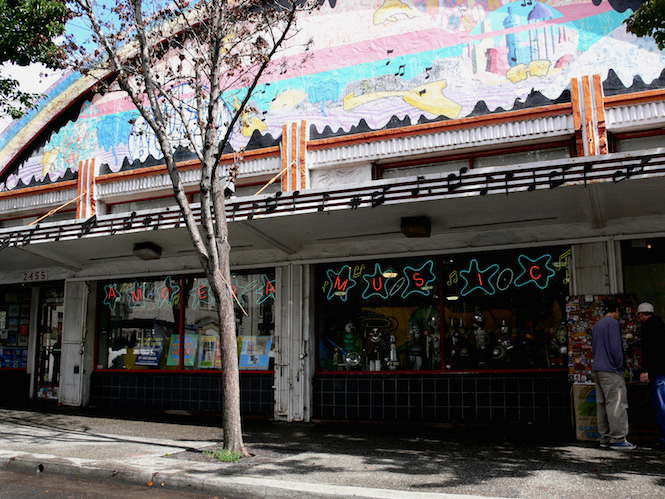 One of the world's best-known record stores is turning to weed.
Amoeba Music has applied to open a medical marijuana dispensary inside its 25 year-old flagship store in Berkeley, California. If a permit is granted, Amoeba plans to pull stock from its current jazz and classical room, which would then be converted into a separate building, creating two separate storefronts.
Is legal weed good for the music industry? Co-owner David Prinz clearly thinks so: "Weed can help save music — absolutely. Here's a way."
"College kids don't buy as much music as they used to," he told the East Bay Express. "It also fits in with what we do, who we are. It's counterculture to a very high degree."
"Music and weed go together like — music and weed," said Brian Zisk, founder of the annual SF MusicTech Summit. "People are already getting stoned and ending up at Amoeba. They're going to spend four times as much."
The Berkeley store's permit application will be weighed against five other groups, and the city council will pass down a decision after a round of public hearings.
Read next: The bizarre story of downtown NYC's weed-obsessed cosmic jazz label Stash Records
[via FACT / East Bay Express]