Published on
June 21, 2018
Category
News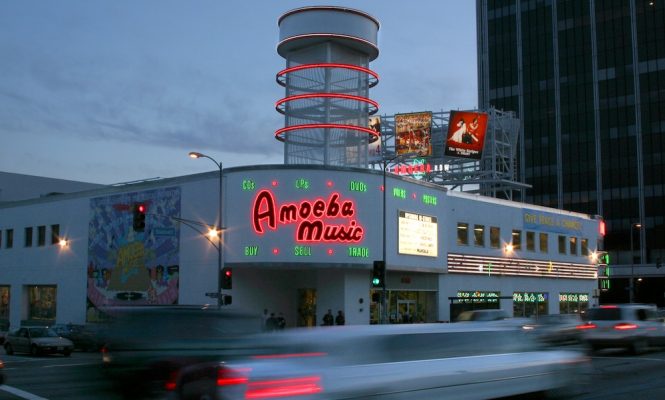 With a possible marijuana dispensary next door.
Amoeba Record Shop in Hollywood is moving to a new location, reports Variety magazine.
Read more: The world's best record shops #019: Amoeba Music, Los Angeles
The news follows the official opening of Amoeba Berkeley's marijuana dispensary High-Fidelity last month.
In 2017, planning documents reveals that the building occupied by Amoeba was due to be demolished, with the shop explaining: "we are going to remain in our building for the duration of our lease – which is several years… We are committed to staying in Hollywood and appreciate your concern and support."
This is the first official confirmation from Amoeba that the move is imminent.
According to co-owner Marc Weinstein, the new location located "within blocks" of its present spot at 6400 Sunset Boulevard.